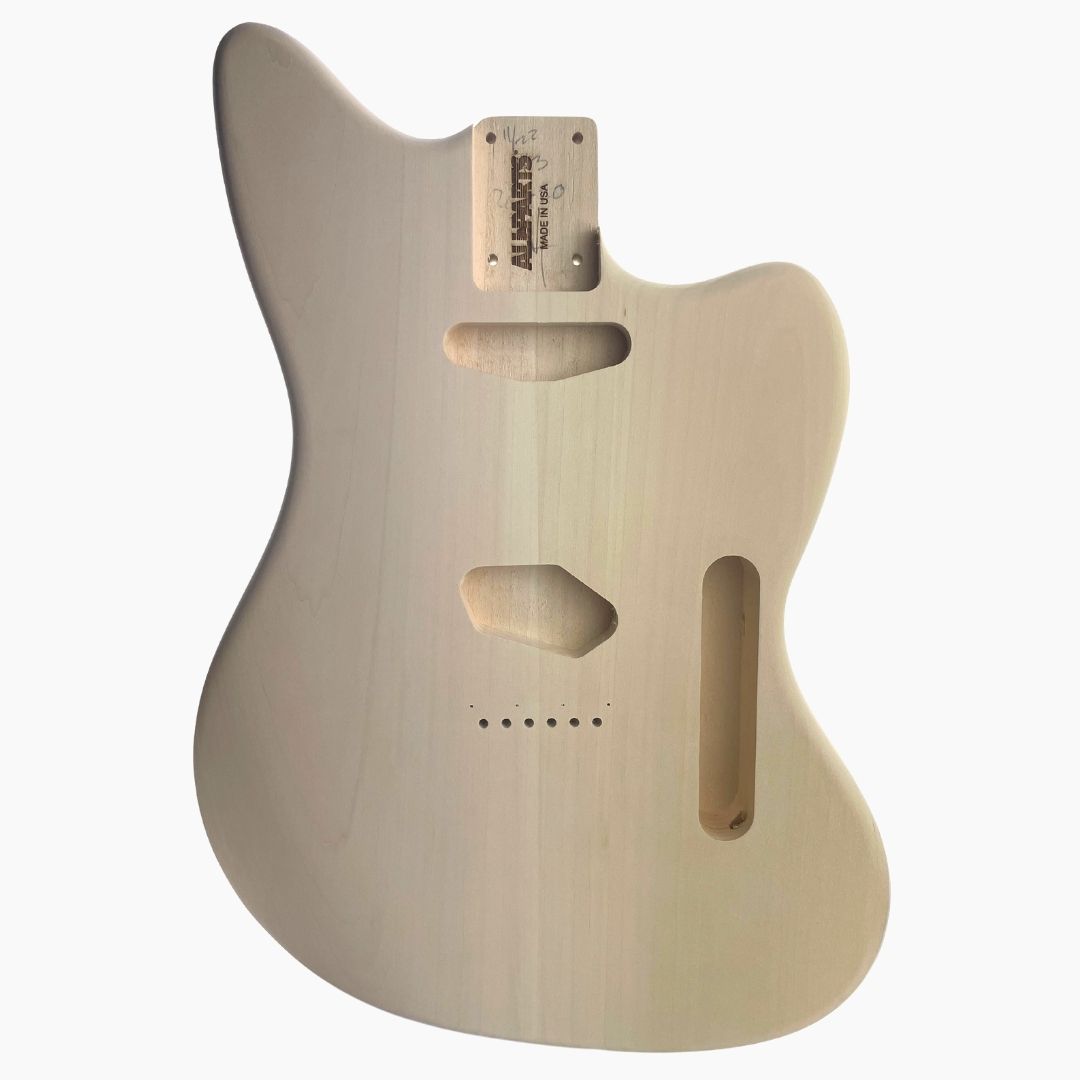 Allparts Telemaster Body with Hardware - Chrome - BUNDLE & SAVE
When Fender® married the straight-forward functionality of a Telecaster® with the refined curves of a Jazzmaster®, a beautiful new hybrid emerged.  Simultaneously novel and classic, their "Offset Telecaster" proved buzz-worthy and enduring.       
Patterned after a 2016 limited edition Fender American Standard Offset Tele®, our unfinished Allparts "Telemaster" body is ready for you to finish and build your own custom guitar. 
Save 10% when you "Bundle & Save".  Collection Includes:  
OFT-B - 2-piece, center-seam, US-made, unfinished Basswood Telemaster Body
TB-0030-010 – Gotoh 6 Saddle Bridge, Chrome
AP-0650-010 – Control Plate for Tele, Chrome
AP-5270-010 – Tele Retrofit Jackplate
AP-0600-010 – Chrome Neckplate with Screws
AP-0680-010 – Chrome Straplocks
AP-0087-010 – Chrome String Ferrules
PC-5763-010 – Neck Pickup Ring for Telecaster
MK-0110-010 – Control Knobs
EP-4130-000 – Telecaster Wiring Kit with 3-Way Switch
SK-0713-023 – Tele Switch Knobs
Please note: Neck, Strings and Pickups shown in photo are not included.  Price shown reflects 10% off total combined retail price.  10% discount also extends to Dealer pricing.   
Fender®, Tele®, Telecaster®, and Jazzmaster® are registered trademarks of Fender Musical Instruments Corporation (FMIC).  Allparts Music Corporation is not affiliated with FMIC and no Fender warranty applies.