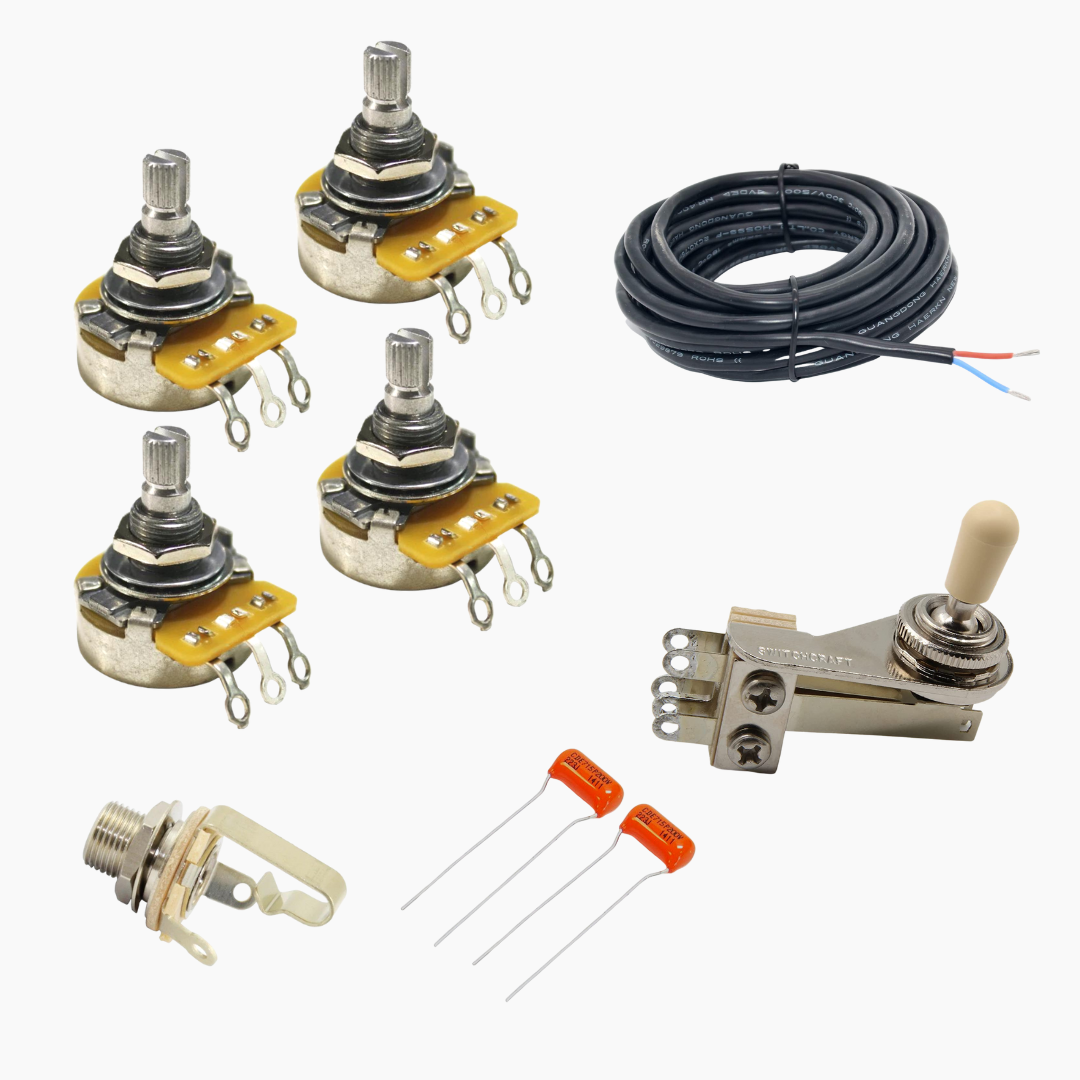 EP-4147-000 Wiring Kit for Gibson® ES-335®
Wiring kit for Gibson ® ES-335 ® guitars. Contains the following Allparts replacement parts:
1x EP-4365-000 Switchcraft Right Angle Toggle Switch
2x CTS 500K Split Shaft Audio Pots
2x EP-4986-000 - CTS 500K Linear Tone Pots
1x EP-055L-000 Switchcraft Long Thread Input Jack
2x EP-4382-000 - .022 MFD Capacitors
2 feet of GW-0834-000 - 2 Conductor Wire
1x Detailed ES-335 ® wiring diagram
Note:
Pickguard not included.
Click here to find one.