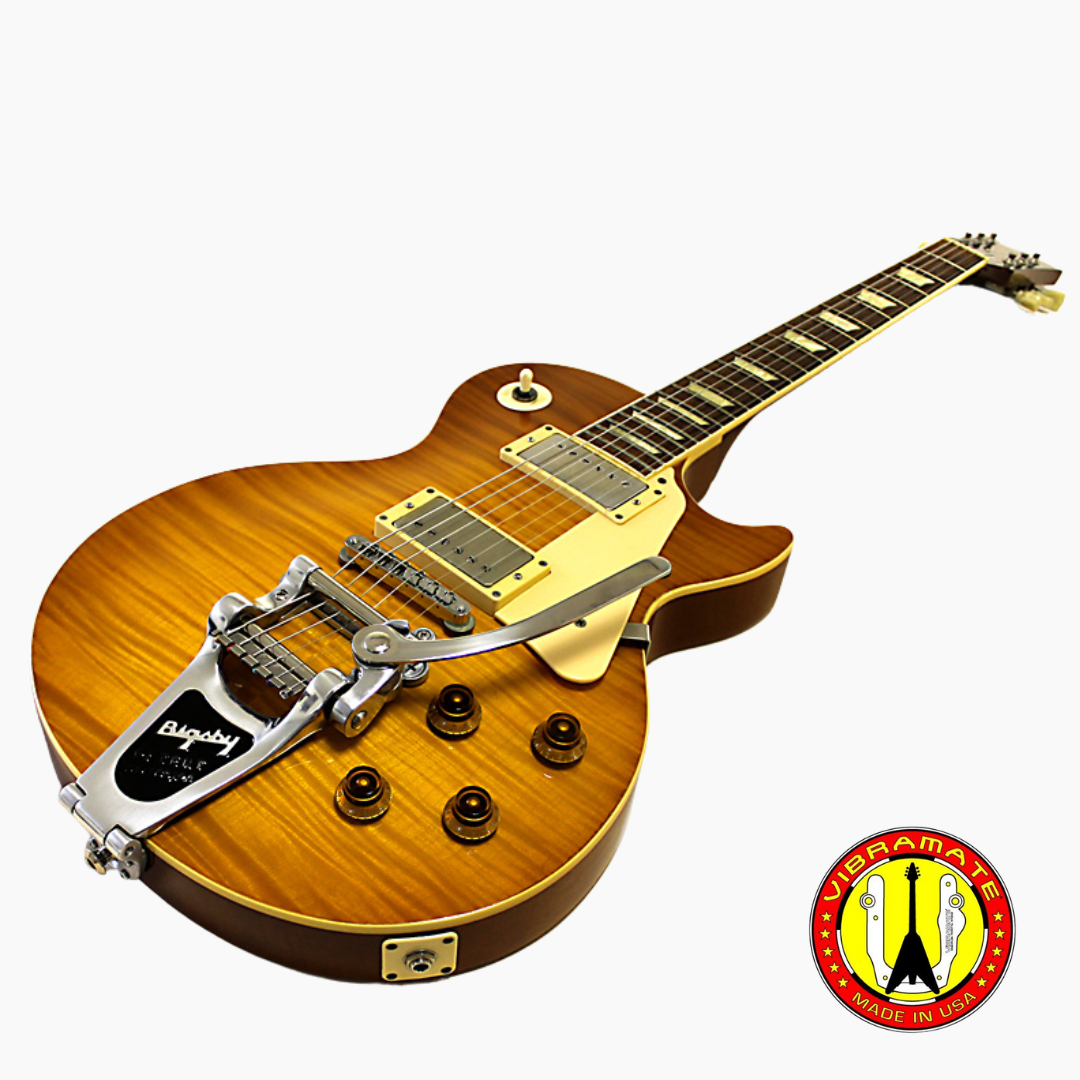 Bigsby B7 Les Paul Kit - includes Vibramate, Bigsby & Roller Bridge
This kit has all you need to put a Bigsby B7 on your Gibson Les Paul.  Add the beautiful effect of a Bigsby Vibrato to take your playing to the next level.  Kit includes the below items:
T B7-LP-KIT: 
P-3670-001 - Bigsby® B7 Vibrato Tailpiece Polished Aluminum
TP-3770-001 - Nickel Bigsby® V7 Vibramate® for Gibson® Les Paul®
GB-0595-010 - Chrome Roller Tunematic
Bundle and save with this package to save 10%!  The perfect addition to your classic Les Paul!