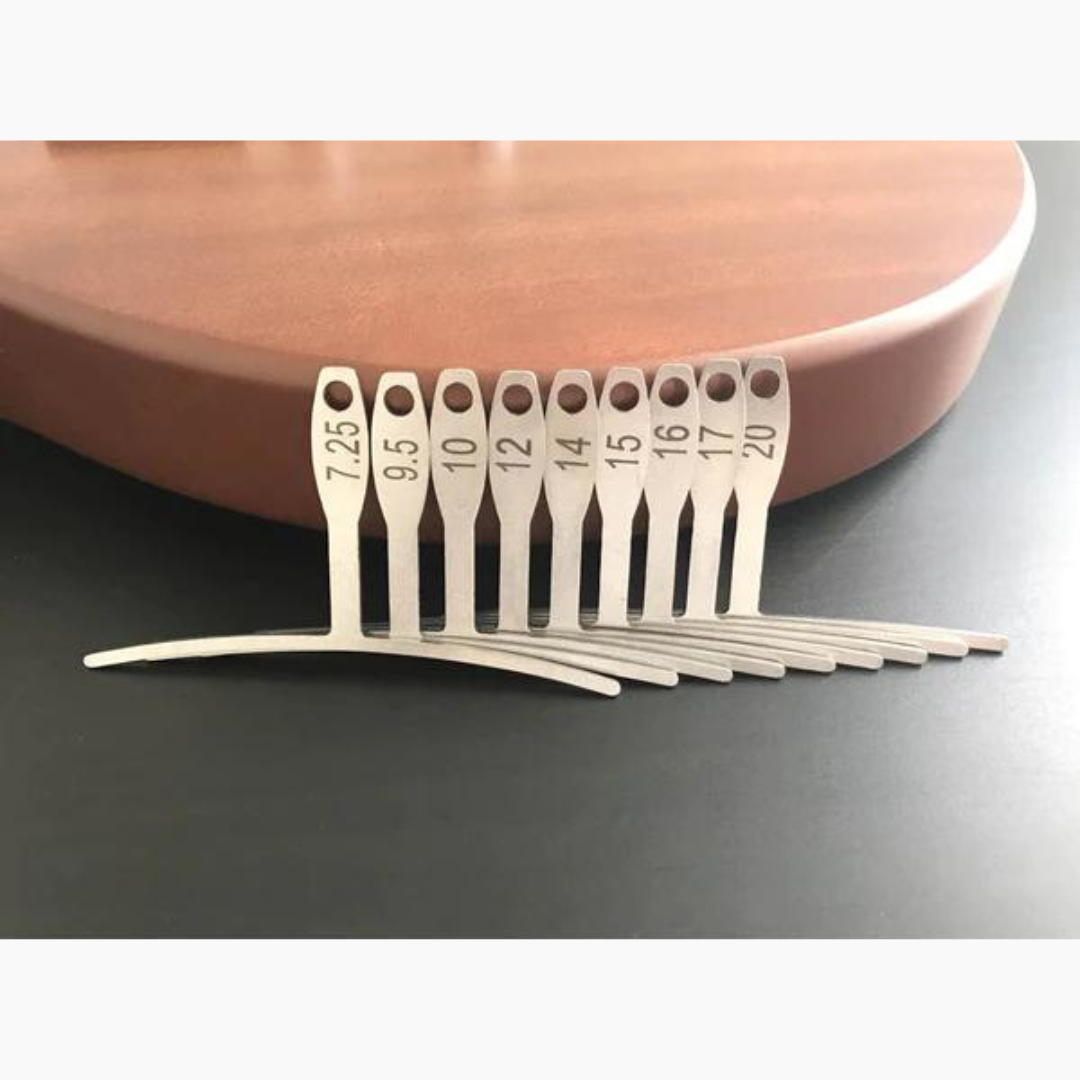 LT-1700-000 - Understring Fretboard Radius Gauges - Set of 9
Our understring fretboard radius gauges allow you to check your fretboard's radius (or roundness) without having to remove the strings from your instrument.  Laser cut from 0.051" (1.3mm) thick stainless steel, these radius gauges are very easy to use, comfortable, and accurate.  Our radius gauges come in a set of 9, and are 2-5/8" (66.68mm) wide and etched to show the appropriate radius.
Includes Gauges For The Following Radiuses

7.25"
9.5"
10"
12"
14"
15"
16"
17"
20"