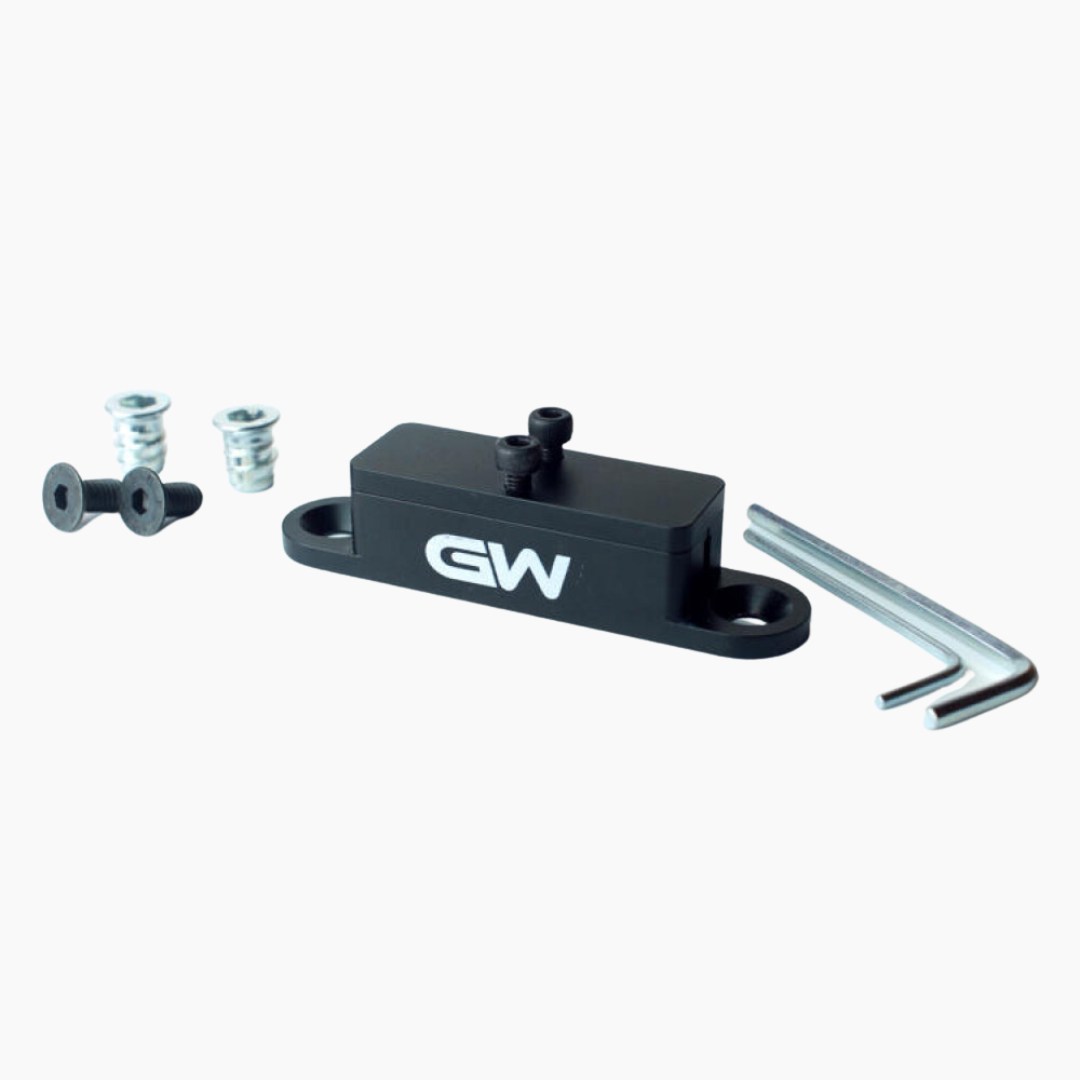 G&W Fret Tang Filer with set of 5 inserts
Preparing the fret wire for a bound fretboard is tedious job, and by the 12th fret your holding hand will show evident signs of fatigue and this is where this little jig shines. 
The Fret Tang Filer holds the fret for you, so you just have to worry about filing the fret tang excess left by the tang nipper.  The brass inserts hold the fret in place at the correct radius to prevent any unnecessary/unwanted bending of the fret while filing.  
Set includes:

5 brass radius inserts (7.25", 9.5",10", 12", and 16")
2x Hex Screws for Set and Bolt screws
2x screws and bushings (so you can fix it to your workbench)