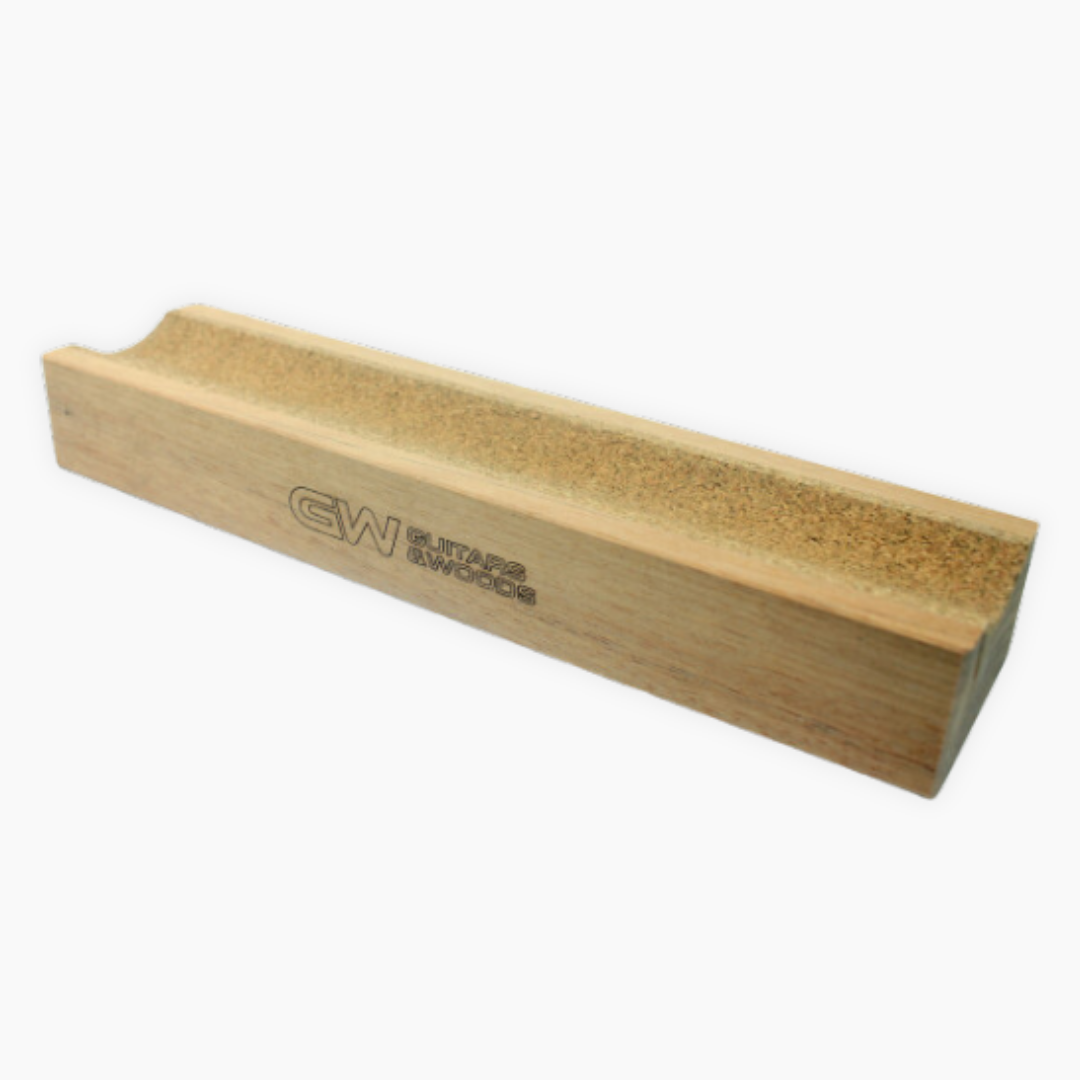 G&W Guitar Neck Support Caul, Medium
The perfect neck support when working on an electric guitar with a flat headstock.  Sitting at a medium profile, this caul supports the neck to ensure its safety while doing fret work, headstock work, etc.
If you are looking for something for a tilted headstock checkout our tall neck support caul.