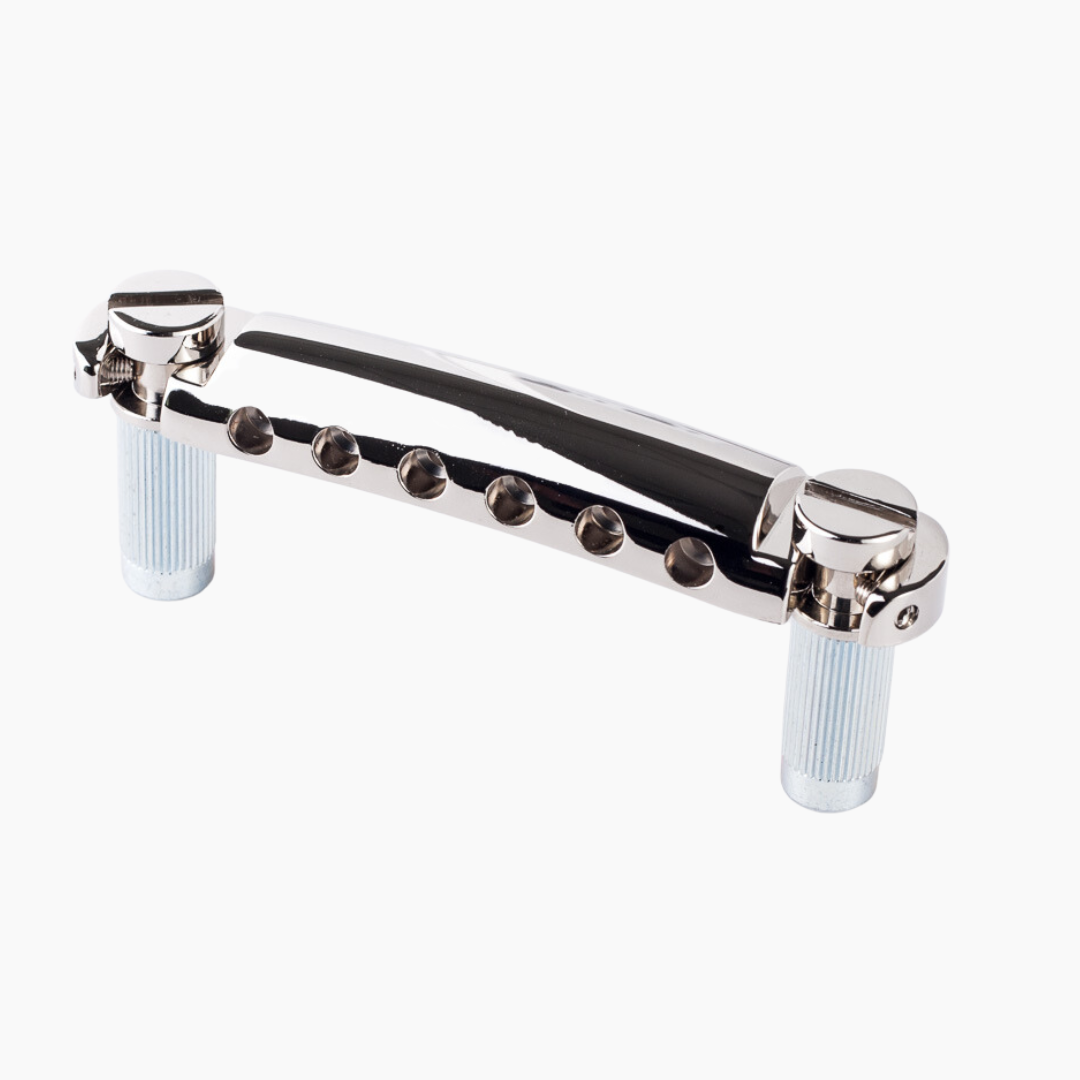 Tonepros T1ZSA Standard Aluminum Tailpiece
A true to "50's Vintage" style lightweight Aluminum Tailpiece Set with TonePros Locking Feature. The aluminum body provides an extra resonant quality and the TonePros patented locking feature adds significantly improved sustain and tuning stability.
Features and Specifications:
Thread: 5/16 – 24 US Thread

Stud to Stud Spacing: 3.22 inches/ 82mm

Tailpiece Material: Aluminum

Stud Material: Brass

Stud Cap Size: 13mm/.5in
***TonePros products can not be shipped outside the US or Canada. Visit www.tonepros.com to find a dealer in your country.