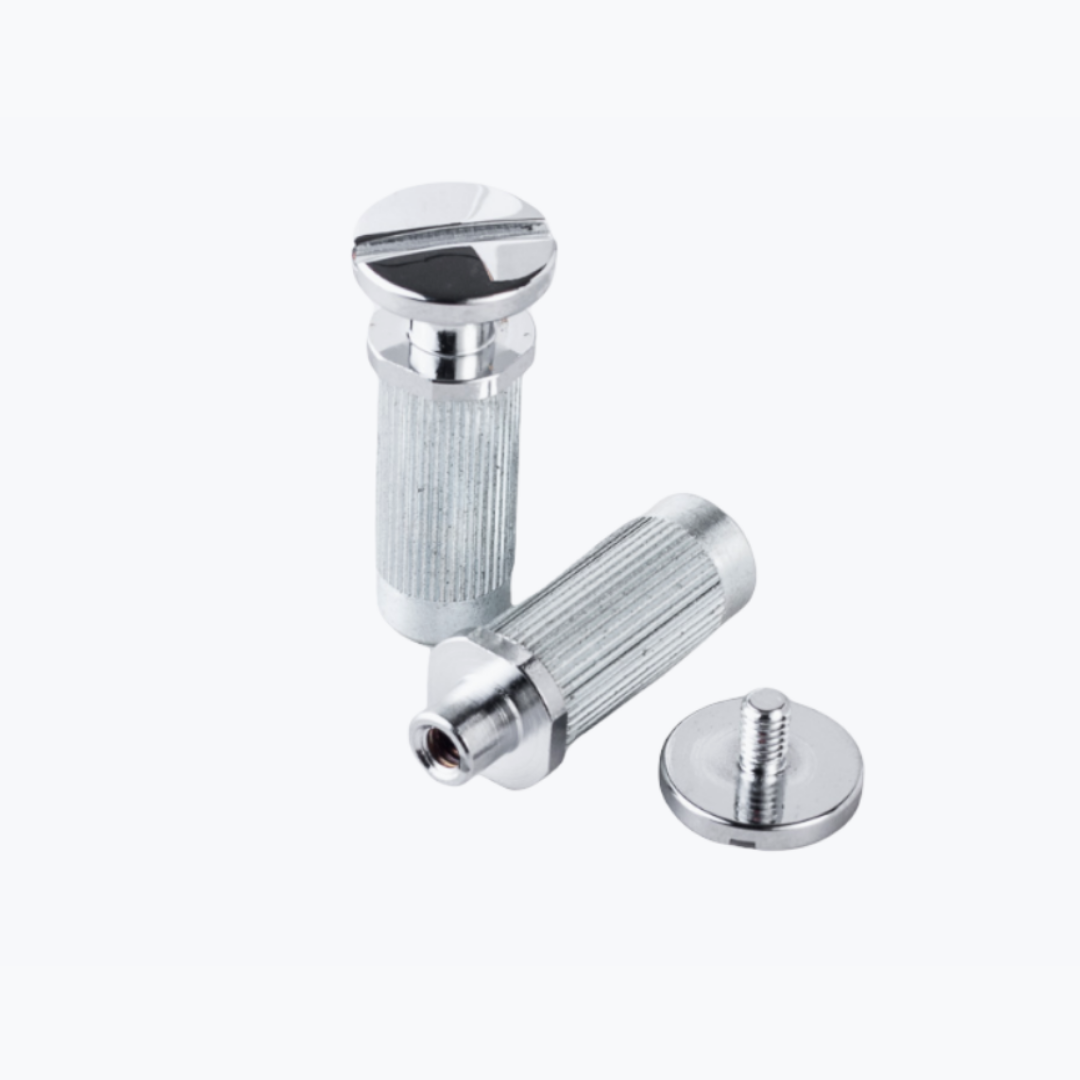 TonePros MSPRS-C Metric Stud and Anchor Set, Chrome
TonePros® locking studs provide 100% of the contact area of the bottom flange, 100% of the contact area of the stud top, no lean, and components that are completely locked solid to the guitar body. The MSPRS Brass Locking Studs maintain the same locking and tonal features of the SM1 Style Brass Locking Studs, but add an attractive, larger stud cap that looks great with the TonePros® AVT2 and similar style wraparound bridges. 
TonePros ® MSPRS-C, P-Style Metric Studs and Anchors (2) for Santana SE Stop Tailpiece, Chrome. Includes TonePros ® wrench.
Specifications:
Thread: 8mm x 1.25 Metric

Material: Brass

Stud Cap Size: 15.5mm/.61in

***TonePros products can not be shipped outside the US or Canada. Visit www.tonepros.com to find a dealer in your country.