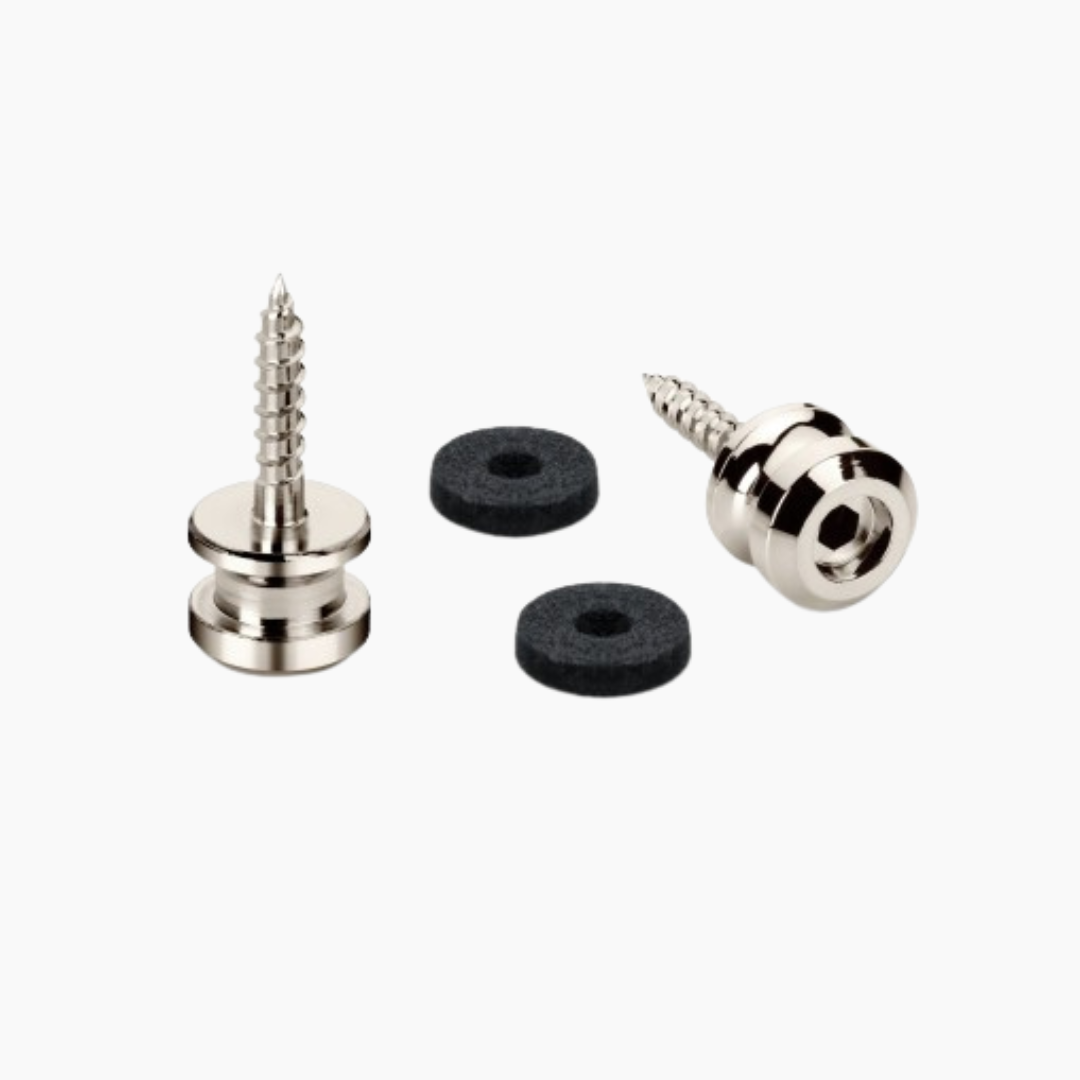 AP-0683 Schaller Strap Buttons for S-Lock System
New and unique solid one-piece strap button in hardened steel with self-tapping wood thread. Simply screw it on with an Allen key (size 3mm/ 1/8").
screw with self-tapping wood thread. Fits all existing strap buttons incl. Gibson for perfect replacement without adjustments on existing holes and screws
hardened steel and more than double thickness of the strap button guarantees maximum security against breakage,
Including high-grade felt washers for ultimate protection of guitar's finish.
2 buttons + felt washers for S-Locks.