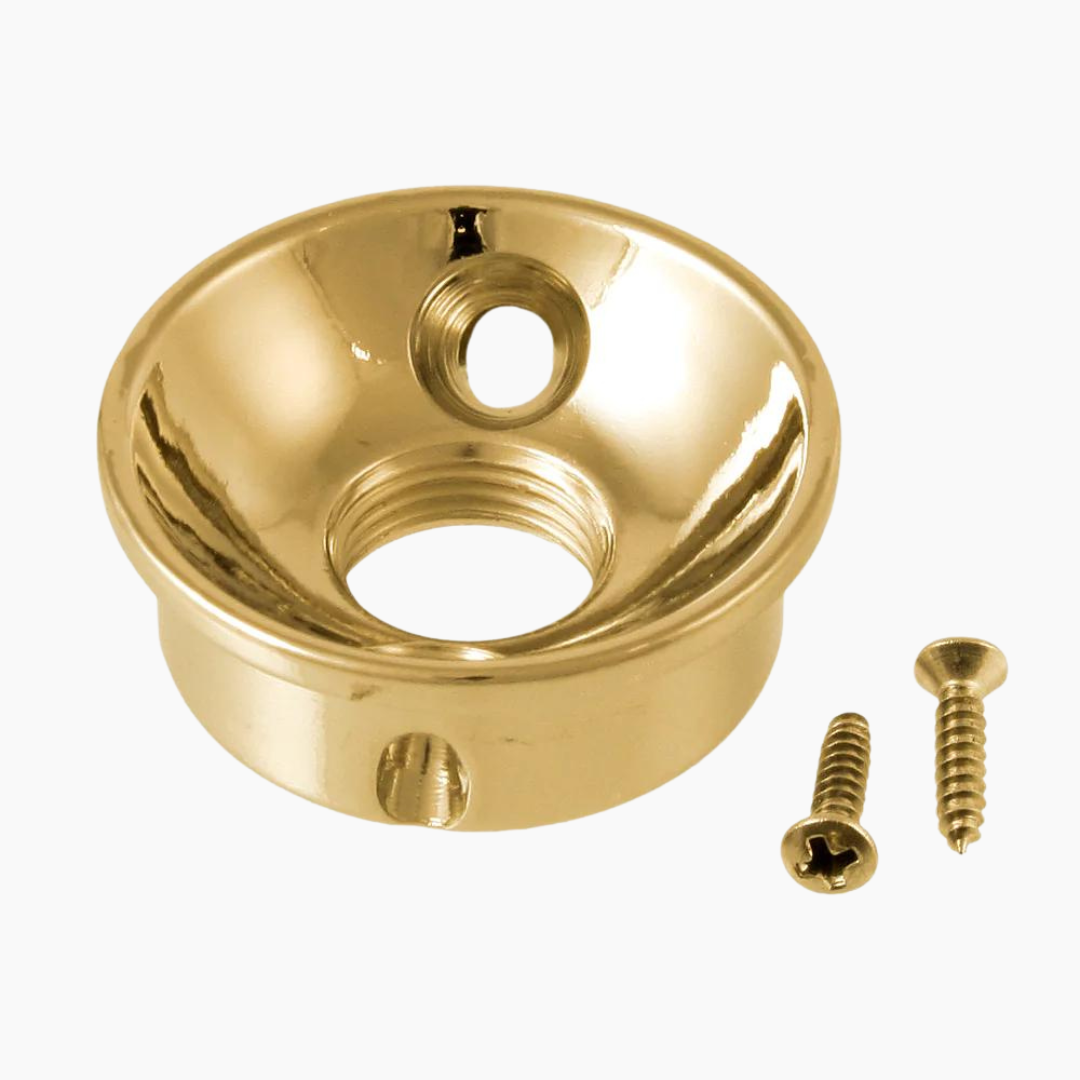 AP-5270 Retrofit Jackplate for Telecaster®
Retrofit Socket Jackplate for Telecaster®
Say goodbye to loose output jacks forever! The Retrofit features a unique threaded cup that screws directly onto a Switchcraft output jack. Designed to fit into the 7/8" -diameter hole standard on Telecaster® bodies, the Retrofit is an easy upgrade and offers a fail-safe connection.
Specifications:

Fits 7/8"-diameter hole, without damage
USA threads accepts a standard 1/4" Switchcraft Output Jack (not included)
Solid brass with plating
1" x 3/8" at 15.6 grams
Color: Gold, Black, Chrome, Aluminum, and Nickel
Complete with mounting screws
Plating options: aluminum or plated brass 

HOW TO:
Drill the two mounting screw holes
Screw/Thread jack into Electrosocket
Hold the jack firmly in place  while screwing in flat washer