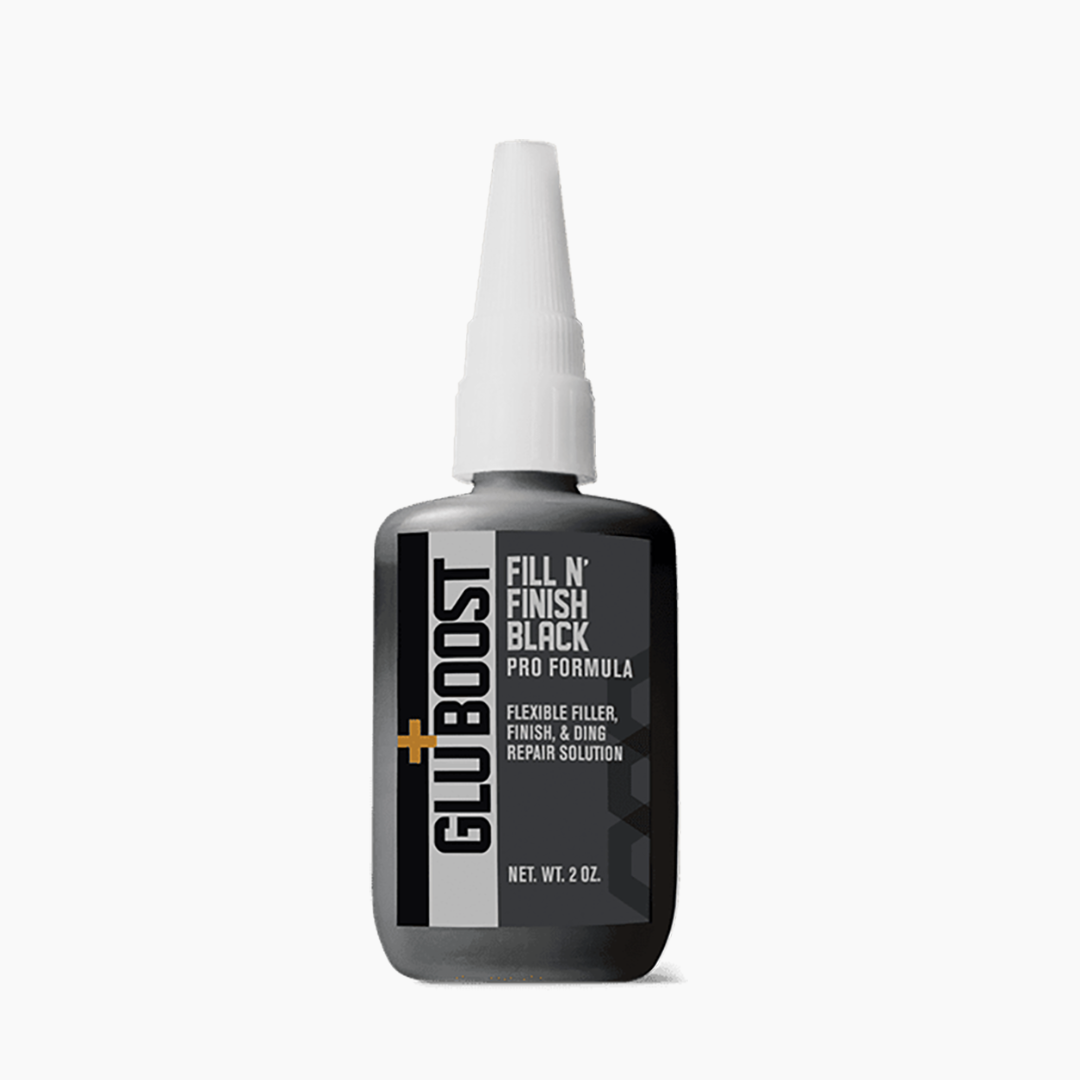 LT-1135-000 - GluBoost® Fill N' Finish Black, Pro Formula, flexible, 2 oz. bottle
Description:
Finally in Black! Our Fill n' Finish Black enjoys the same great flexibility and resilience that all the Fill n Finish formulas enjoy and as always, is guaranteed fresh. With super long open time and zero to minimal witness lines every time, this game changing product is ideal for all of your wood builds, repairs, inlay work and marquetry. Fill n' Finish Black reliably fill pores and gaps and vanquish cracks, dings and dents. Perfect for your quick repairs and restorations.
• Dries flexible - never creeps
• Super Long Open Time!
• Safe for use on all finishes, Nitro, Lacquer, Poly, Urethane, and even Water-Based Finishes
• You can shoot lacquer right over Fill n' Finish Black with completely invisible results!
• 100% pure product so you get superior and stronger results along with a safer workplace
• Super Fresh - longest shelf life available anywhere
• Far less irritating
• Pen in tip cap to prevent clogging
• Included Whip Tips and Extender Nozzles for pinpoint accuracy
• Use with GluBoost Accelerator for super-fast finish and repair work! 
Fill n' Finish Black is deliberately semi-transparent. If more opacity is desired, you can use your MasterTint Black on your Mix Palette for more density of color. This formula provides you with maximum flexibility of use.
Includes 2 Whip Tips + 2 Extender Tips for pinpoint accuracy
Fill n' Finish Products are very slow drying products! GluDry must be used along with ALL Fill n' Finish products!
Pro Formula, flexible, 2 oz. bottle.