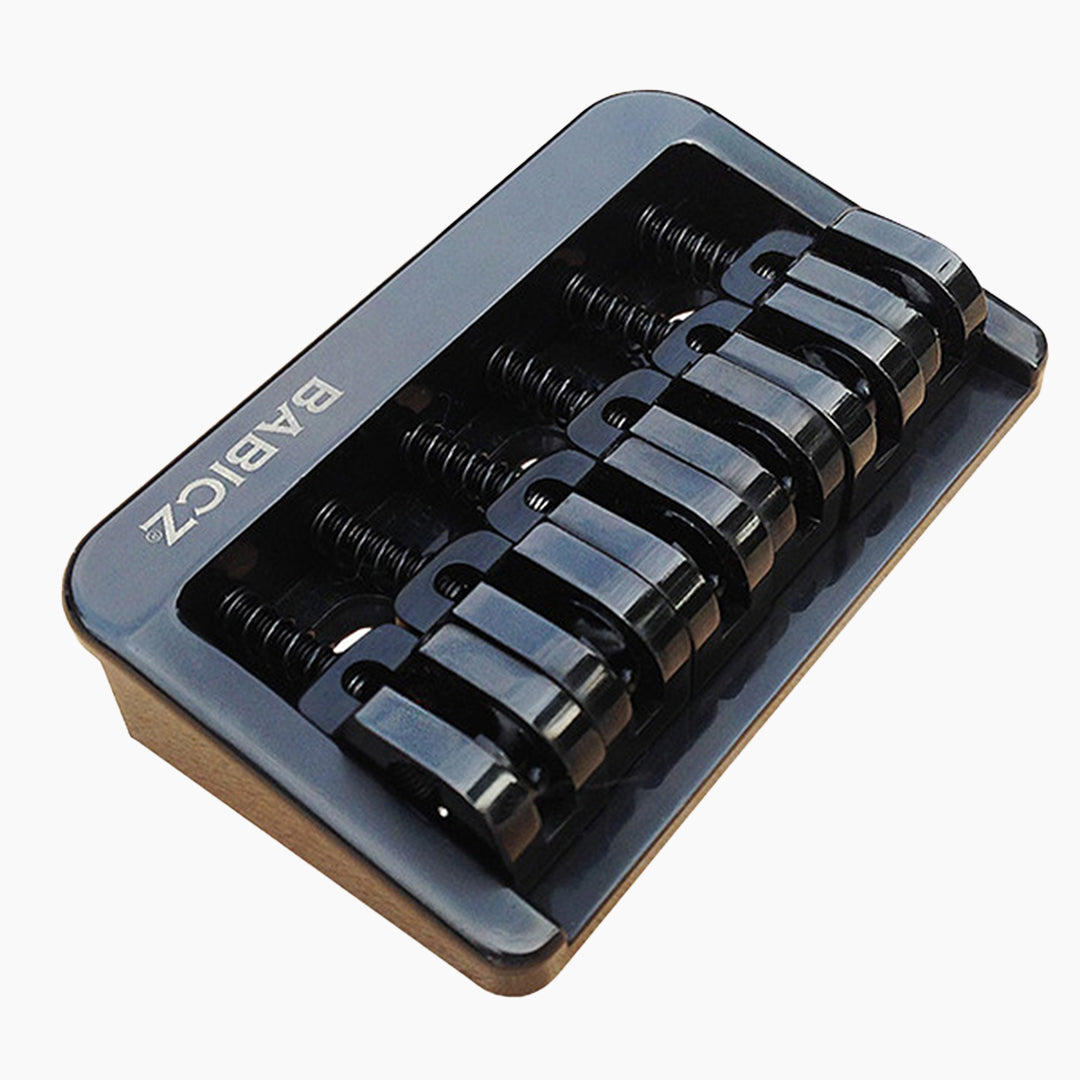 GB-3547-003 - Babicz Full Contact FCH6 FIXED BRIDGE, 6 String
Description:
Universal 3-Hole mount. Fits Fender VINTAGE and AMERICAN STANDARD Strat and Tele guitars. Includes bridge, mounting screws, adjustment wrench, and instructions.
*String Lefty or Righty*
Color: Black
PN: FCHHT6BK
Features:
Double locking system (at the saddle + the side rail)
String through the body
Universail three hole mount- fits Fender VINTAGE and AMERICAN Standard guitars
Patented FCH eCAM technology
High performance all Aluminum design
Weight: 2.2 oz.