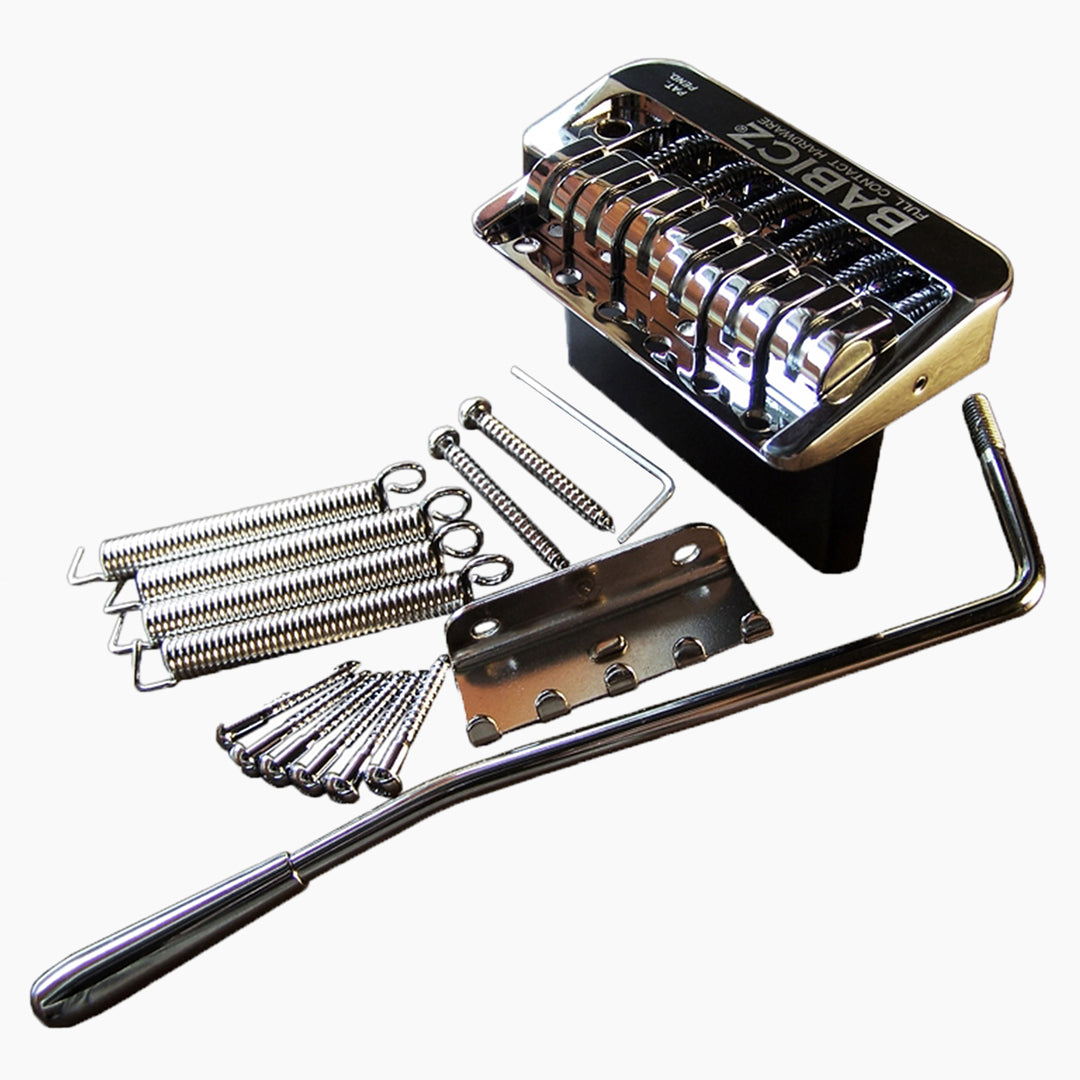 SB-3541-010 - Babicz Full Contact FCH STRAT STYLE TREMOLO, 6 String
Description:
The "Full Contact Hardware" direct coupling system for "Stratocaster" style tremolo bridges directly replaces the entire existing bridge. The eCAM saddle design means unwanted spaces between the bottom of the saddle and the top of the tremolo unit are eliminated. The Babicz "Full Contact Hardware" replacement tremolo system for "Stratocaster" style guitars offers unmatched stability, increased sustain, dramatically improved fullness and tone along with complete adjustability. Includes instructions, complete FCH6 Strat Tremolo assembly and components, Tremolo Arm and action adjustment hex wrench. 
Color: Chrome
PN: FCHSTRATCH
Features:
Double locking Original Series design
Drop-in fit for most narrow spaced Fender Strats
Patented eCAM saddle technology
Side Saddle lock feature
2-1/16" string spacing
Weight: 9.8 oz.