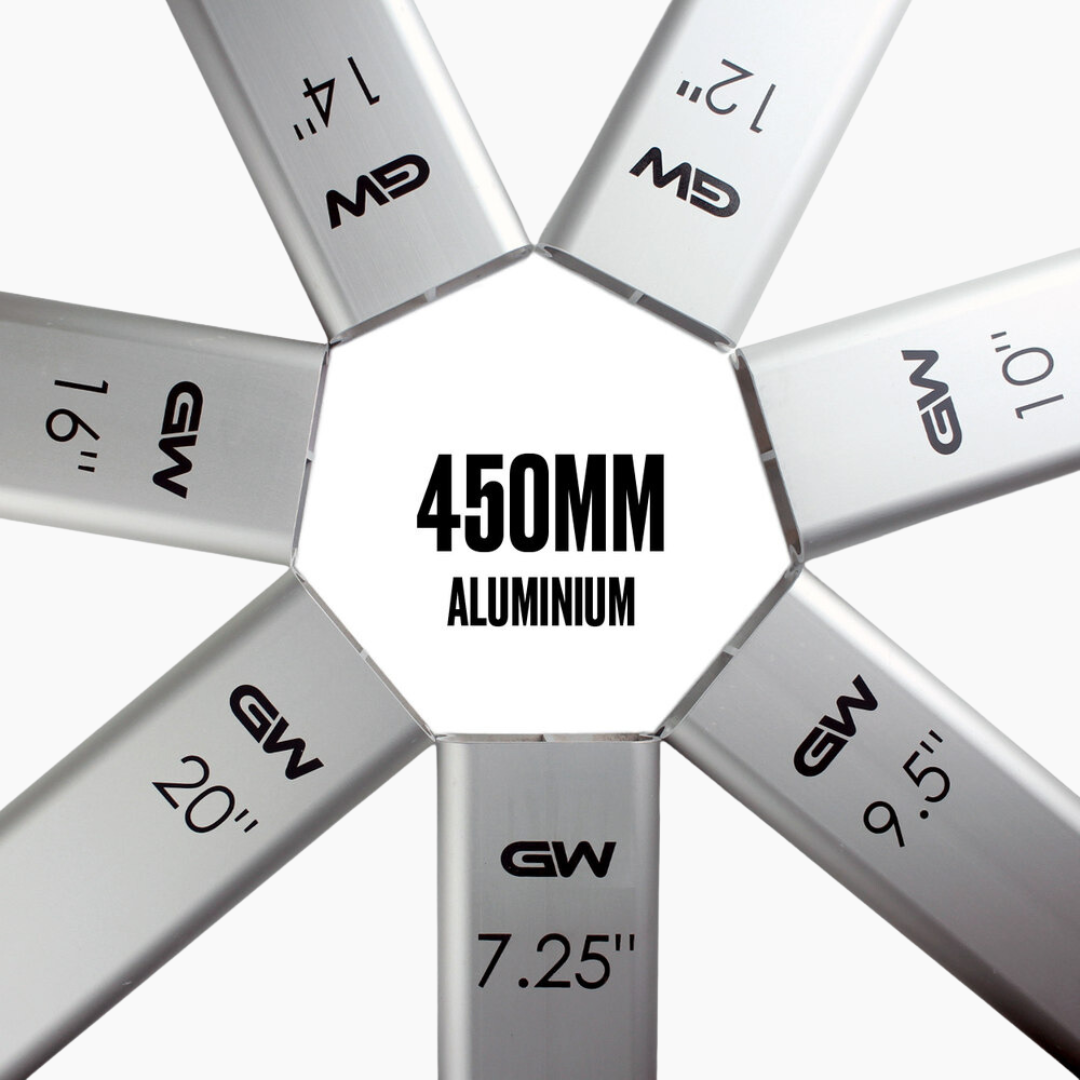 G&W 18in Aluminum Radius Sanding Block - 12" radius
Comfortable aluminum sanding beams used for precise fretboard radiusing and fret leveling for both guitar and bass
.  These radius beams are made from aluminum to keep weight down as well as prevent any susceptibility to heat and humidity that can cause other wooden sanding blocks to swell, warp, or twist. This sanding beam is also perfect as clamping caul for fret jobs.
Dimensions:
Radius: 12"
Length: 450mm
Width: 70mm
Height: 30mm
Disclaimer:
This product is extruded and not flat machined so there's an associated tolerance of 0,05/m.

Adhesive backed sandpaper required but not included.
***9.5" radius variant shown in photo