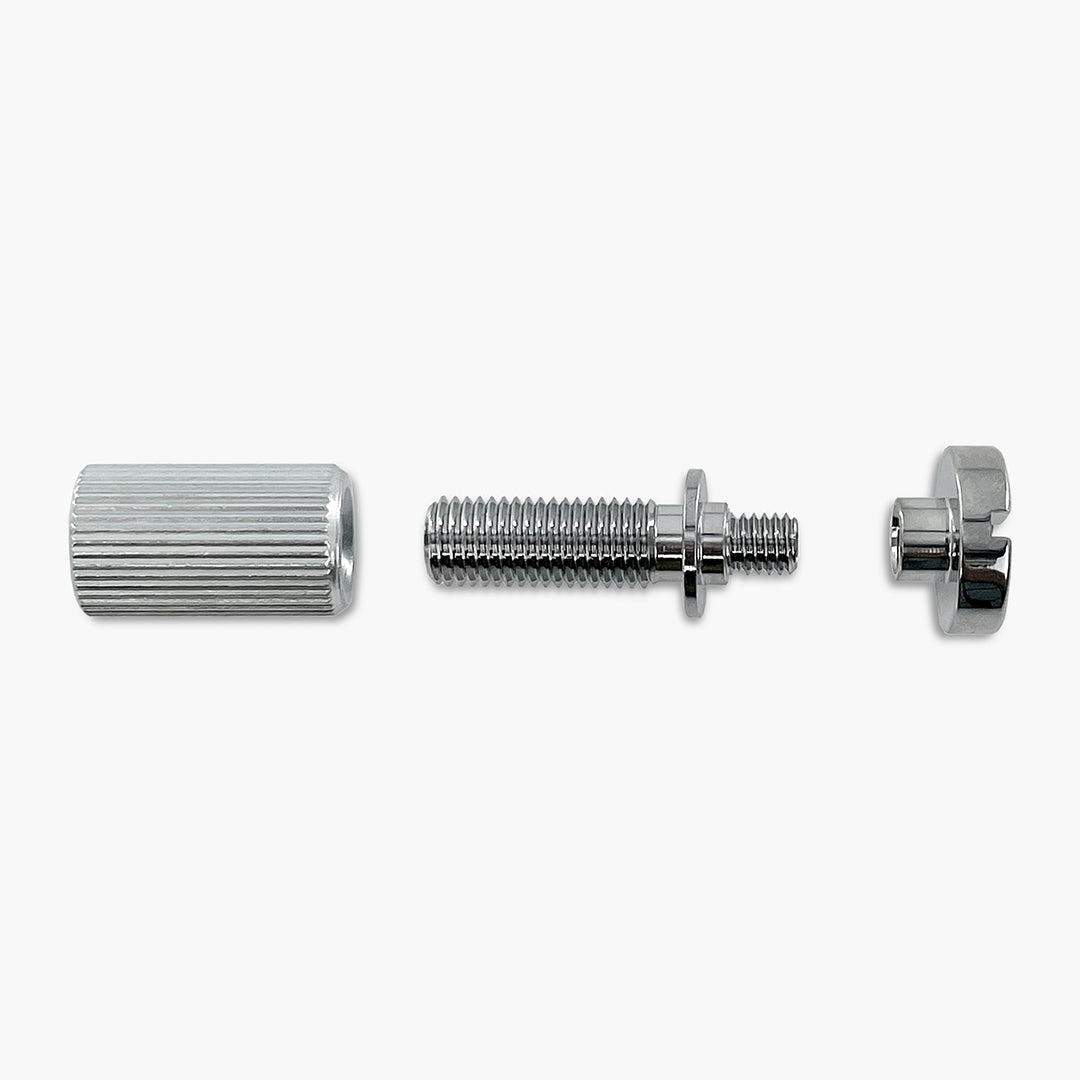 Advanced Plating Locking Studs & Anchors
Locking studs are a great way to improve your sound and prevent tipping of your bridge or tailpiece!  By locking the bridge or tailpiece down, you are ensuring the best tonal transfer of the strings into the body of your guitar to optimize the sound and sustain.  Locking studs also prevent "tipping" of the bridge or tailpiece since the studs tightly grip either end of the bridge or tailpiece, keeping them flat and secured. 

Based in Tennessee, Advanced Plating has been making innovative advancements in the guitar hardware space since their inception and these locking studs are no exception.  The design allows for all adjustment to be done from the top side to prevent scratching the guitar body with wrenches or other tools.  Once the height is adjusted with the allen key hex wrench, the top cap can be locked down to hold the tailpiece or wrap around bridge in place.  
Features:
Available in both SAE (5/16"-18) & Metric (M8-1.25) thread options

SAE version includes a more vintage look with the 5/8" (15.75mm) OD cap
Metric version is more modern with the 1/2" (12.35mm) OD cap

Stud Shank OD 0.275" (7mm)
SAE Anchor is 0.875" long and 0.505" OD (use 7/16" drill bit for drilling)
Metric Anchor is 19.8mm long and 12mm OD (use 11mm drill bit for drilling)
Available in 4 color options - Nickel, Gold, Black, and Chrome
Package includes (2) studs, (2) anchors, and (1) height adjustment allen key hex wrench
Tech Tip:
Locking cap needs to be hand-tightened only.  Over-torquing the cap can cause it to shear off.

Locking cap MUST be loosened in order to adjust bridge/tailpiece height.   
These are a made in the US product by Advanced Plating.  Patent Pending on locking stud design.