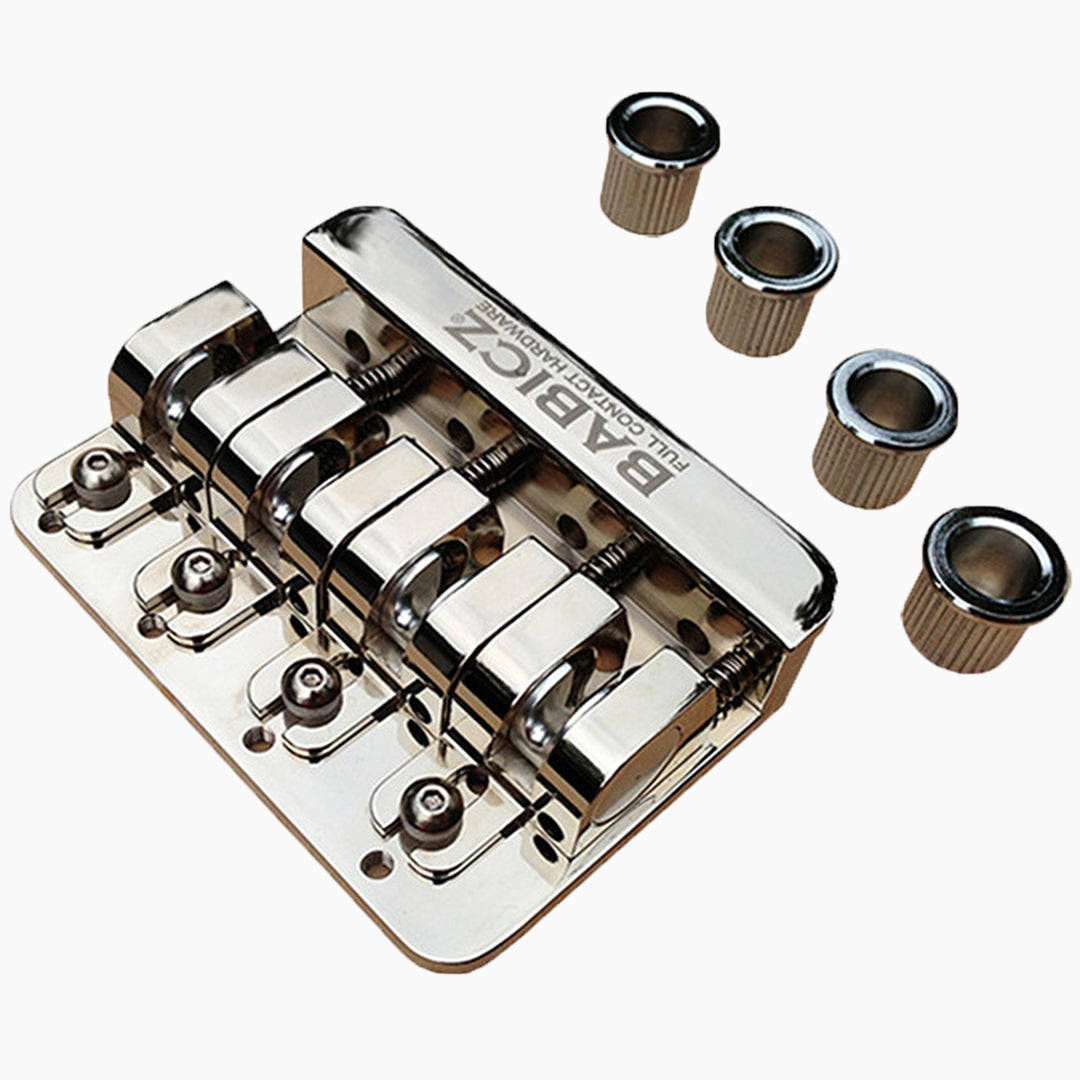 BB-3567-010 - Babicz Full Contact FCH4 AM BASS BRIDGE, 4 String -string thru
Description:
Fits most Fender American made P and J basses. STRINGS THROUGH THE BODY, with a modern Fender three hole mount pattern. Includes four string ferrules, mounting screws, and adjustment wrench.
Color: Chrome
PN: FCH4AMCH
Features:
Drop-in for Fender American P and J four string basses
Strings through the body 
Three hole modern Fender mounting pattern
Patented eCAM technology
Includes string ferrules
.75" (3/4") String Spacing
Weight: 3.8 oz.