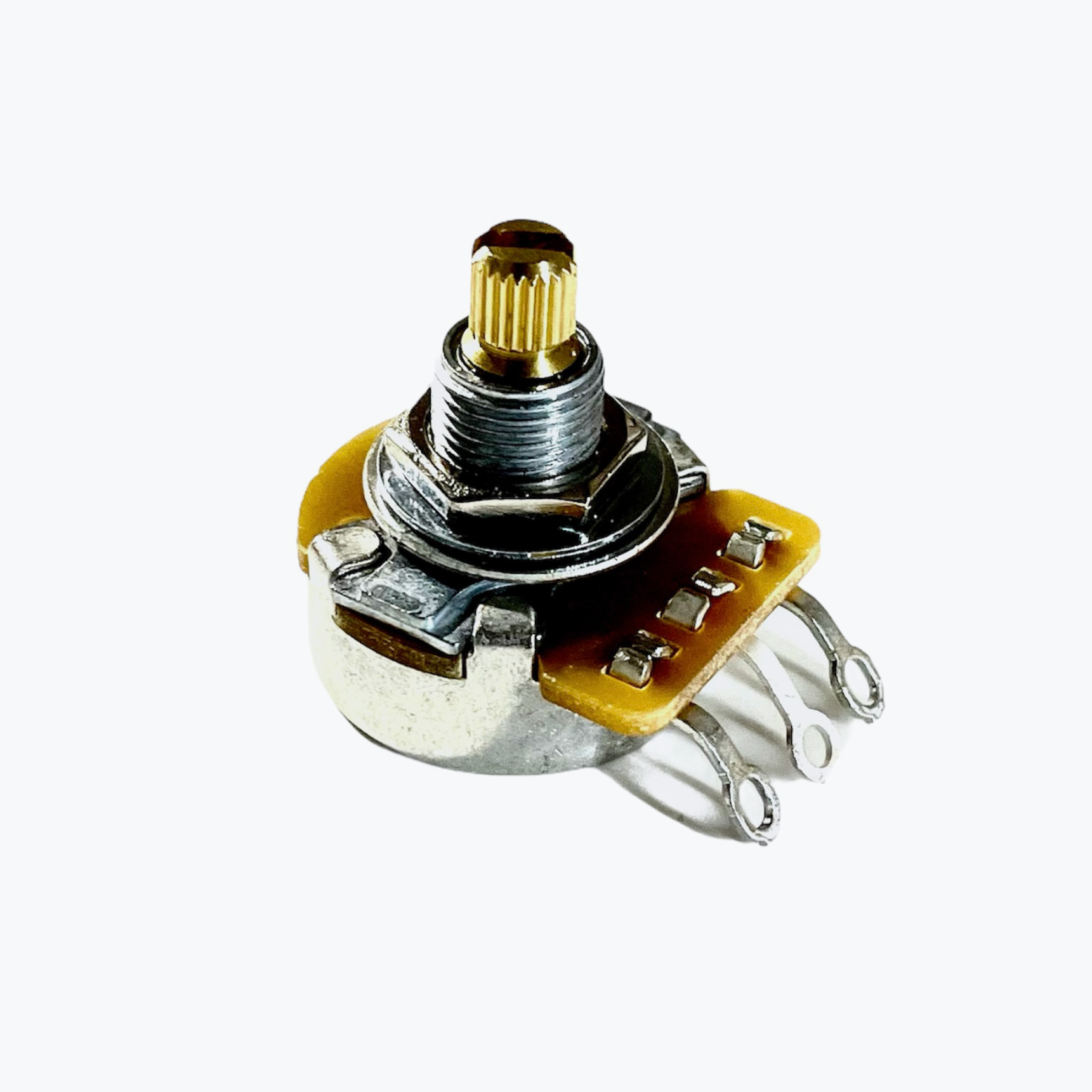 EP-S085 CTS 250K Split Shaft Audio Pot !!SHORTSPLINE!!
250K ohm audio pot, CTS, split knurled shaft with nut, lock & dress washer.

Same as our regular EP-0085-000, but with a 1/4" tall splined shaft instead of the standard 3/8" tall shaft.  This allows the knob to sit closer to pickguard or guitar body once installed onto the pot
!!ATTENTION!!
THESE DO HAVE THE SHORT SPLINE