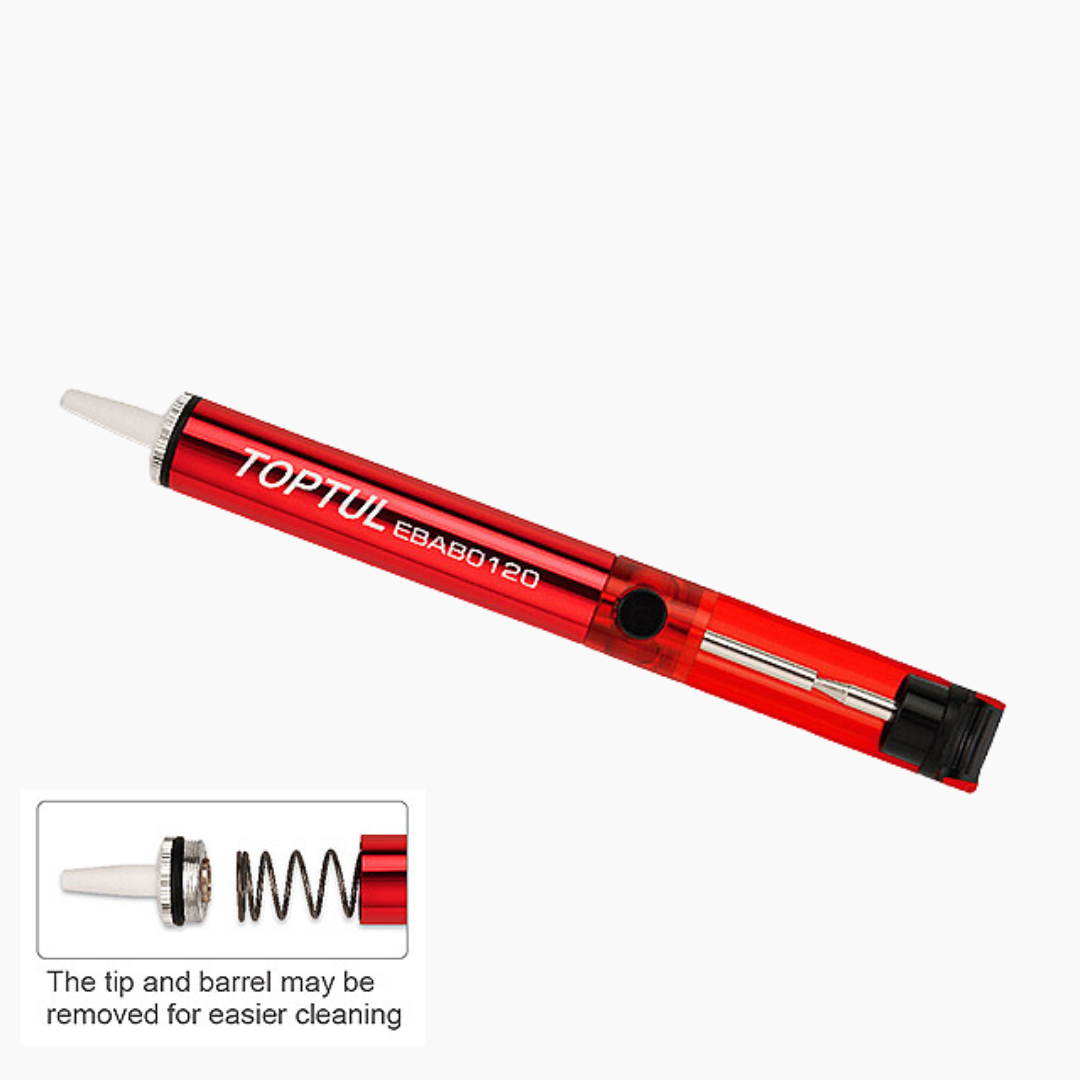 TOPTUL Desoldering Pump
Spring-loaded pump for sucking up molten solder.  Perfect for cleaning up old solder joints!
Features and Specifications
Aluminum alloy body construction for heavy use and durability
Fitted with hard wearing Teflon suction tip
For the easy and quick removal of surplus molten solder during desoldering and soldering operations
Powerful suction for solder removal, easy for one-handed use
Length: 8-7/8" 
Diameter: 25/32"