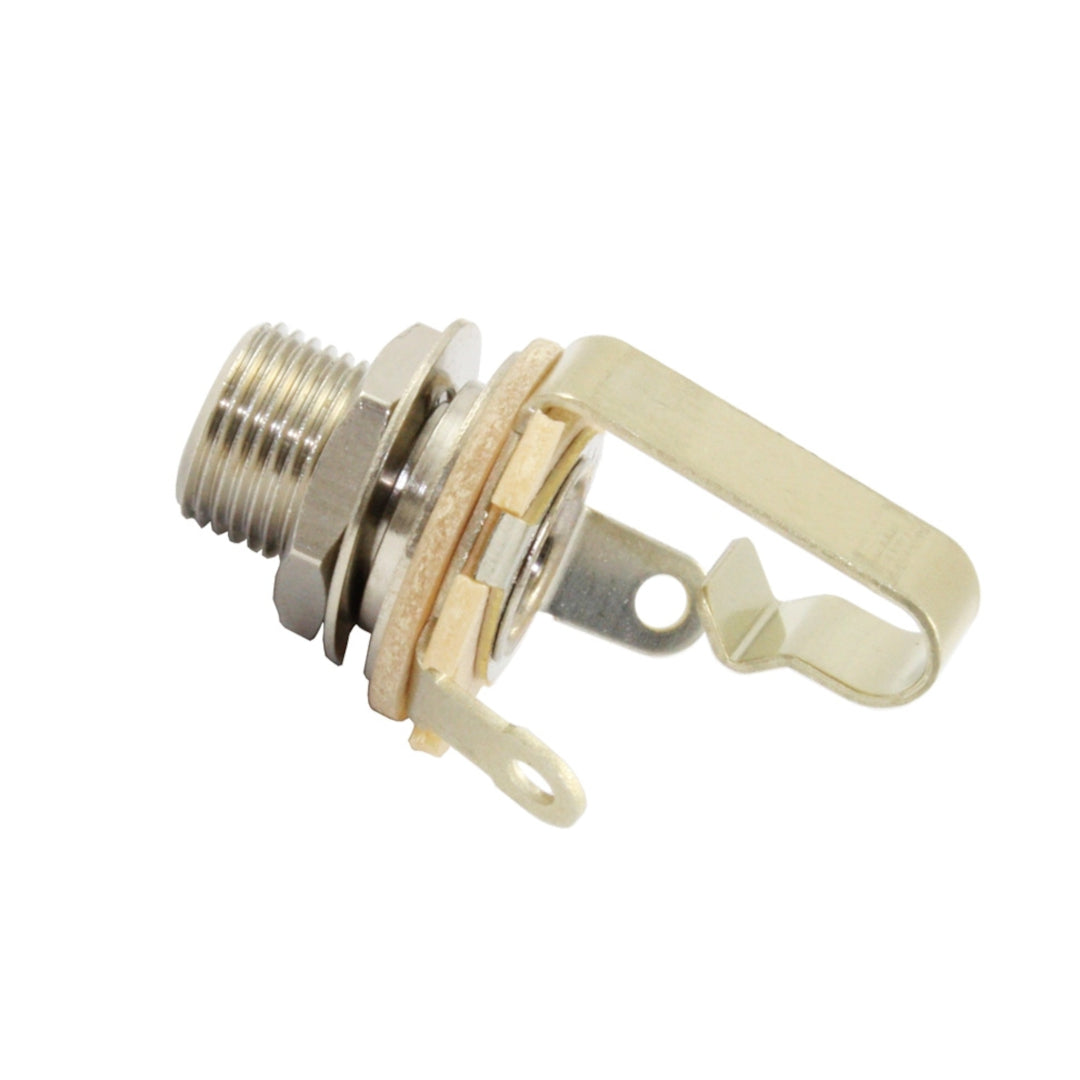 EP-055L Switchcraft® 11 Long Thread Input Jack
SWITCHCRAFT® 11 LONG THREAD INPUT JACK

This variant of the Switchcraft #11 input jack features the longer thread-column preferred for guitars with thicker tops and control plates. Suitable for use with Gibson® 335's, SG's and EB Basses.
Specifications:

      • Required mounting hole diameter: 3/8" (9.53mm)
      • Thread height: 1/4" (6.35mm)
      • Thread: 3/8 x 32
      • Long thread height: 3/8" (9.53mm)
      • Color: Nickel
      • Overall Dimensions 1-5/16" L x 3/4"W at 7.5 grams

Complete with mounting nut and washer.