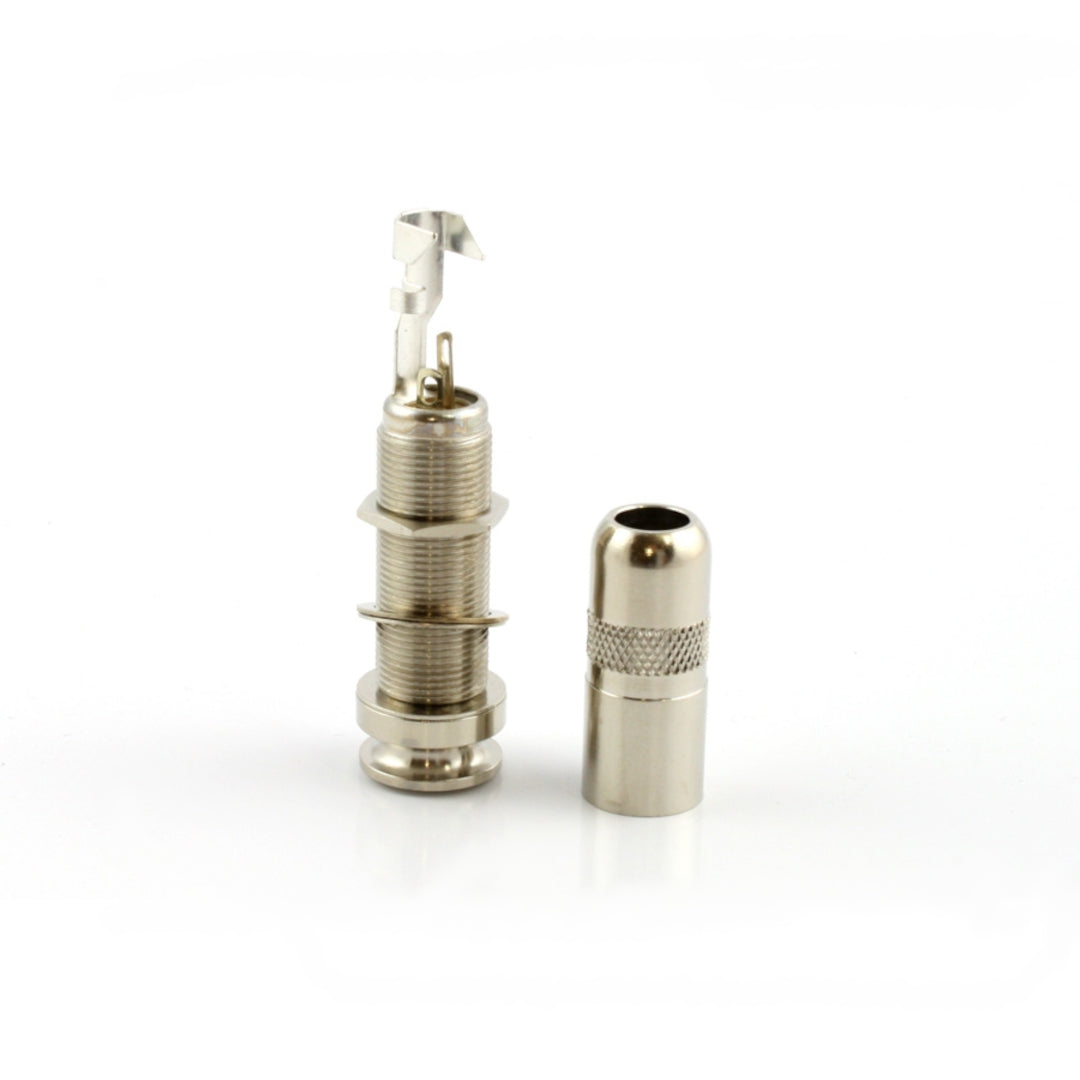 EP-4161 Switchcraft® 3-conductor End Pin Jack
SWITCHCRAFT® 3-CONDUCTOR END PIN JACK
Switchcraft® stereo end pin jack with housing. Easily tighten the housing from inside the guitar for a simple installation. This end pin jack can be wired for a mono or stereo setting.
Specifications:
Standard 1/4" plug
2-1/4"L x 5/8"W at 23.1 grams
Required mounting hole 15/32" diameter: 1/2"
Mono or Stereo operation
Thread: 3/8 x 32
Color: Gold, Nickel
Complete with housing, nut, and 2 washers.