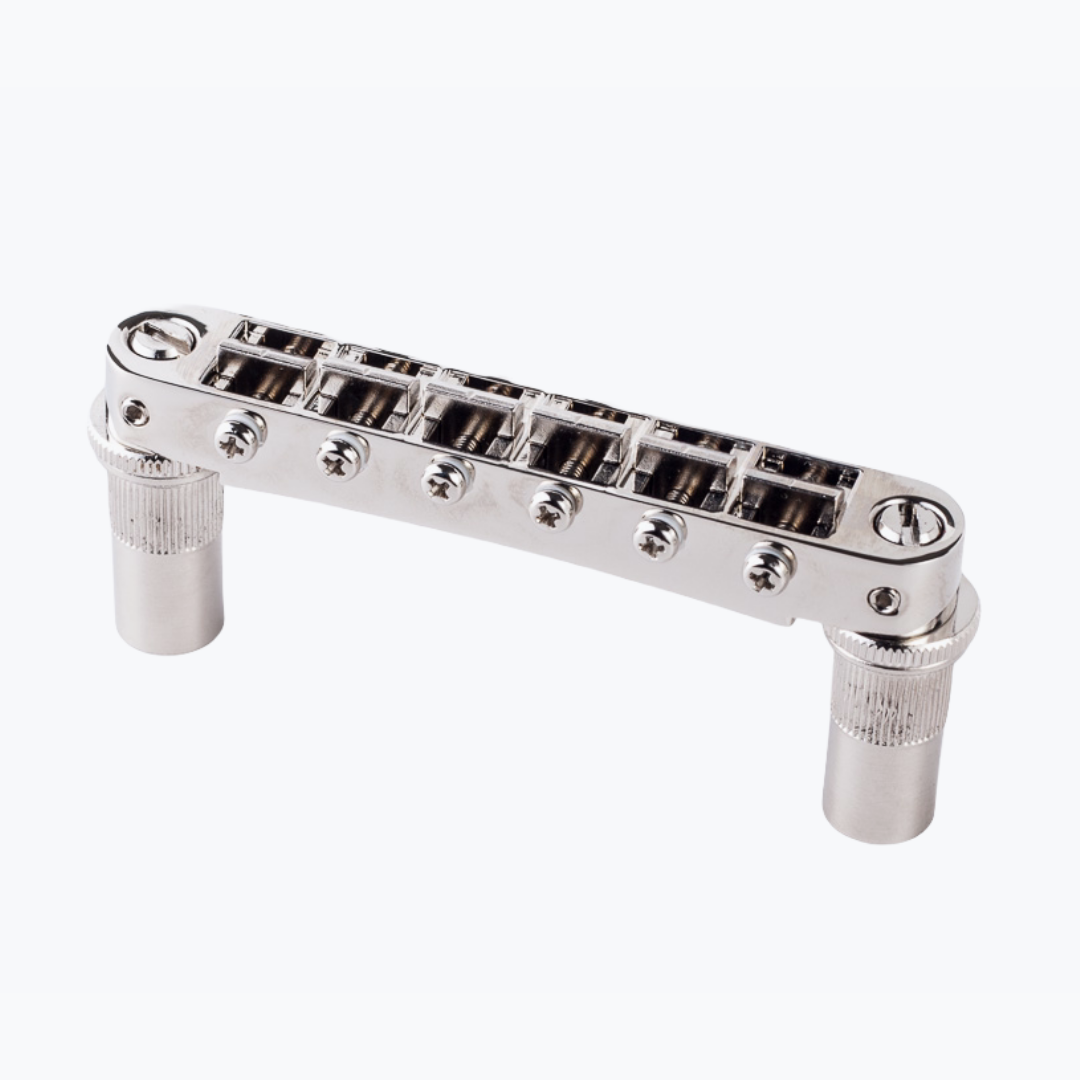 TonePros T3BT Bridge
The TonePros T3BT is a locking Nashville style bridge with "easy to use" features like intonation adjustment on the pickup side, phillips head saddle adjustment screws, and pre-notched saddles, large posts, and metric thread. This model fits most guitars made overseas.
Specs:
Thread: 8mm x 1.25 Metric

Post to Post Spacing: 74mm

Saddle Notch: Pre-Notched Saddles

Saddle Material: Zamak

Bridge Material: Zamak

Post/Thumbwheel Material: Brass

Radius: 12 inch

String Spread: Approx. 10.4mm

Post Top Width: .23 Inches/ 6mm (Metric Flathead Post Top)
***TonePros products can not be shipped outside the US or Canada. Visit www.tonepros.com to find a dealer in your country.