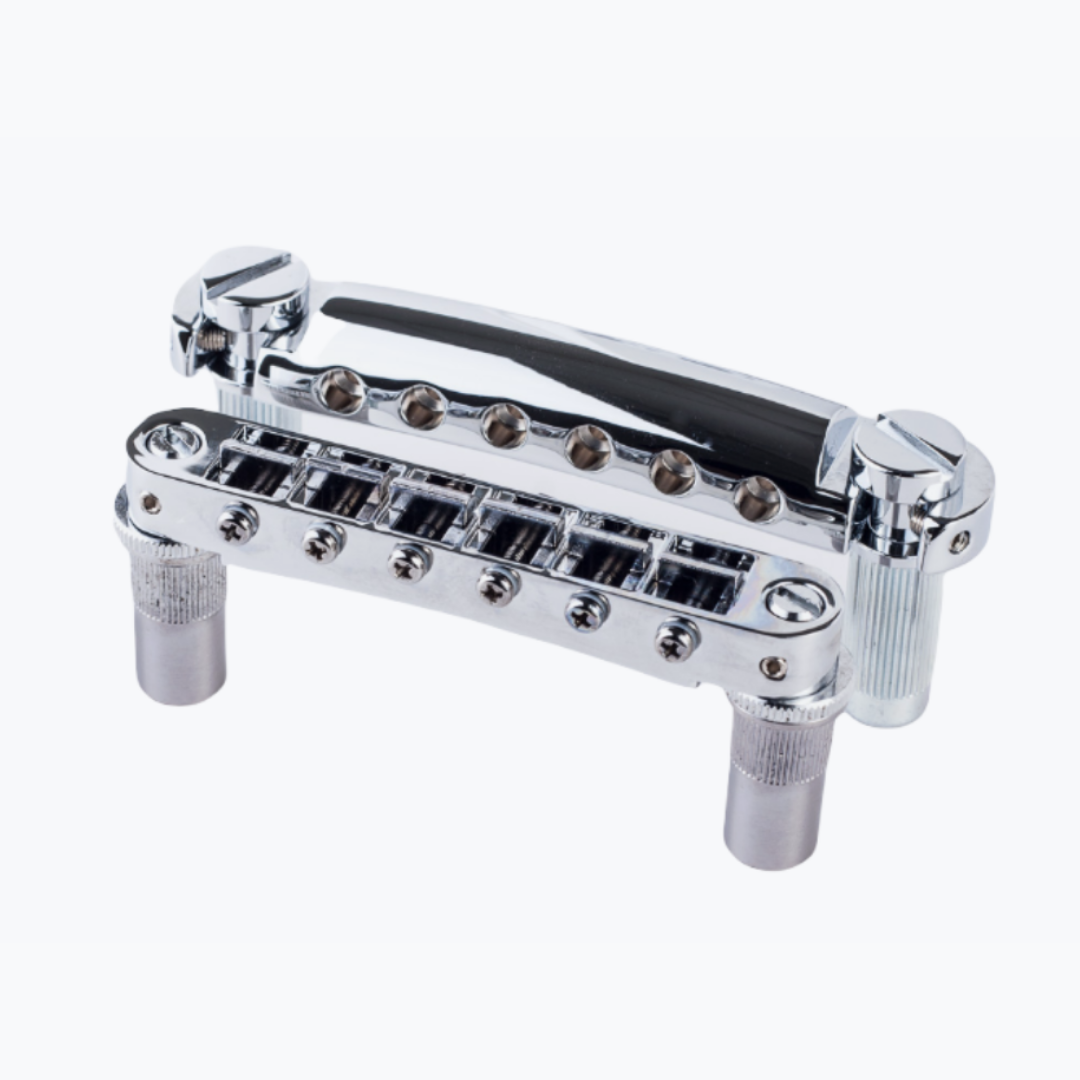 TonePros LPM02 Large Metric Tuneomatic and Tailpiece Set, Chrome
The TonePros System II Bridge and Tailpiece components come as a package set, ready to install on your guitar. The package includes: 1. TonePros Patent Issued System II Pre-Notched Bridge with matching threaded adjustment posts. 2. TonePros Patent Issued System II Tailpiece with matching threaded adjustment studs. 3. Allen style adjustment tool for use with both bridge and tailpiece. The LPM02 includes the TonePros T3BT Bridge and T1Z Tailpiece. These matched bridge and tailpiece are metric thread and fit most overseas guitars without modification.
 Specifications: 
Bridge Post Thread: 8mm x 1.25 Metric

Bridge Post to Post Spacing: 74mm

Saddle Notch: Pre-Notched Saddles

Saddle Material: Zamak

Bridge Material: Zamak

Bridge Post/Thumbwheel Material: Brass

Radius: 12 inch

Bridge String Spread: Approx. 10.4mm

Tailpiece Stud Thread: 8mm x 1.25 Metric

Tailpiece Stud to Stud Spacing: 3.22 inches/ 82mm

Tailpiece Material: Zamak

Stud Material: Brass
***TonePros products can not be shipped outside the US or Canada. Visit www.tonepros.com to find a dealer in your country.