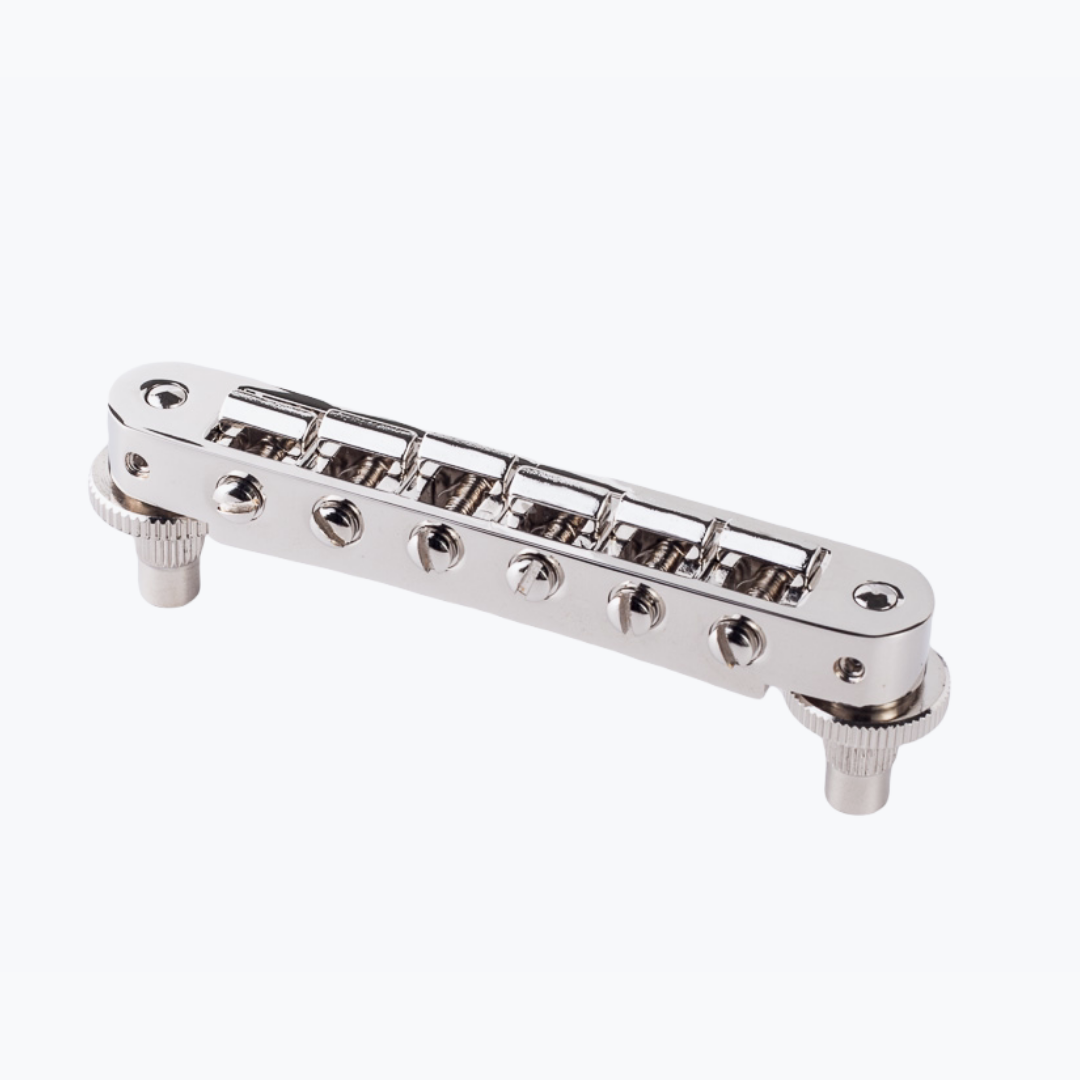 TonePros TP6 Tunematic Bridge
The TonePros TP6 is a locking version of the Nashville type standard small post and threaded insert as found standard on current USA Gibson Les Paul GT and Gibson SG GT models. (Same format as LP Standard & LP Custom). This bridge has un-notched saddles for professional installation. It can be fit with many standard sized Piezo, aftermarket graphite, or exotic saddle materials. Direct retrofit for most USA guitars without modification.
Specs:
Thread: 10/32 (as used by Gibson on Nashville Models)

Post to Post Spacing: 2.93 inches/ 74.mm

Saddle Notch: Un-Notched Saddles

Saddle Material: Zamak

Bridge Material: Zamak

Post/Thumbwheel Material: Brass

Radius: 12 inch

Post Top Width: .15 Inches/ 4mm
***TonePros products can not be shipped outside the US or Canada. Visit www.tonepros.com to find a dealer in your country.