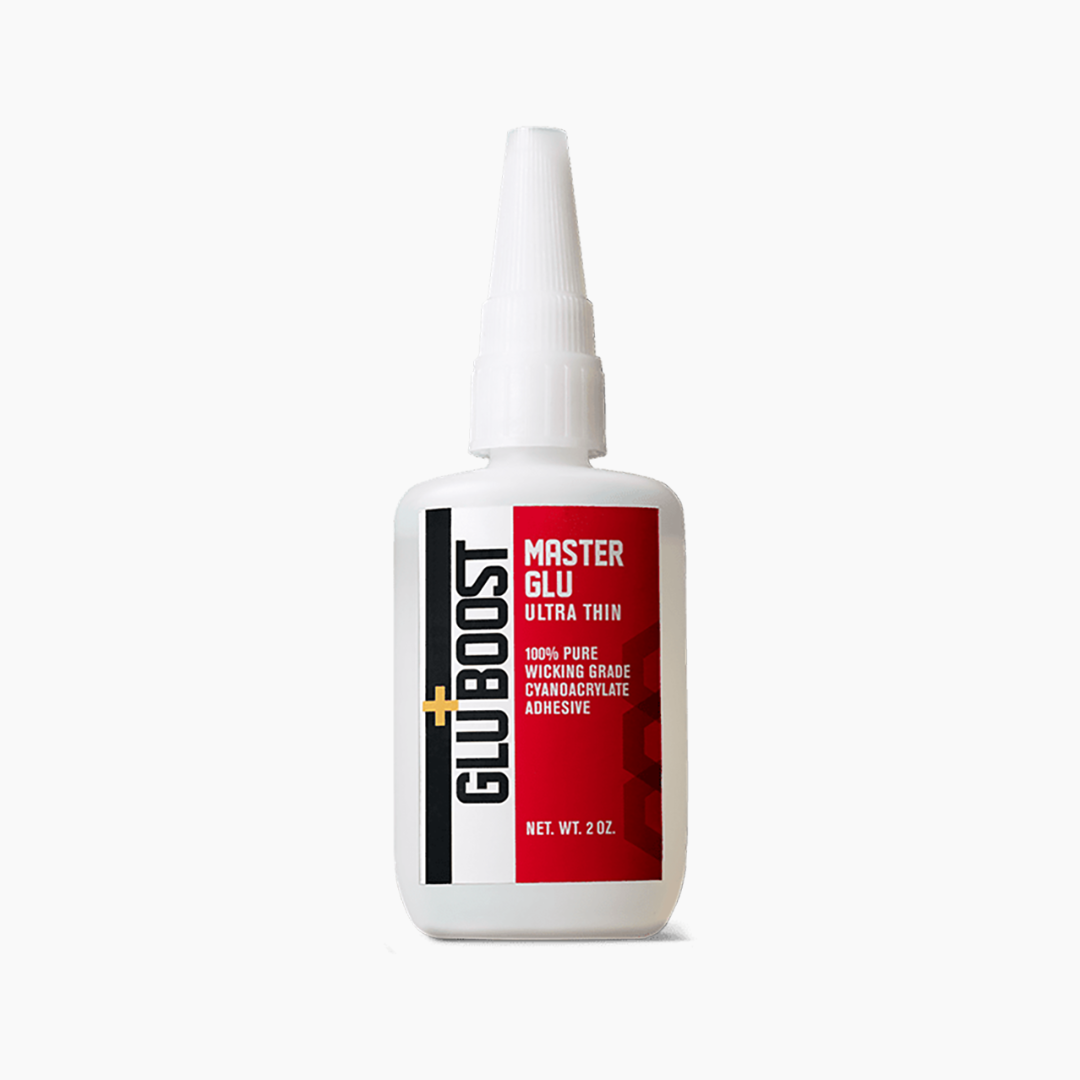 LT-1130-000 - GluBoost® Ultra Thin Master Glue
Descriptions:
Absolutely the best super-thin CA you have ever used. Guaranteed!
A 100% pure wicking grade CA, MasterGlu UltraThin is the perfect super-thin adhesive for when you need deeper, more complete substrate wetting and wicking.
MasterGlu UltraThin – absolutely the clearest, strongest, safest, easiest to use, water thin adhesive ever!
• Ultra Clear Formula
• Better performance – Stronger so you can use less
• Safe for use on all finishes including Poly, Lacquer and even water-based finishes
• Super Fresh – longest shelf life available of any glue
• Far less irritating
• Superior flow and substrate penetration – Great for sealing, wicking, and close parts attachment!
• Pen in tip cap to prevent clogging
• Included Whip Tips and Extender Nozzles for pinpoint accuracy
• Use together with GluBoost to speed curing time
Includes 2 Whip Tips + 2 Extender Tips for pinpoint accuracy
Ultra-thin, 2 oz. Bottle.