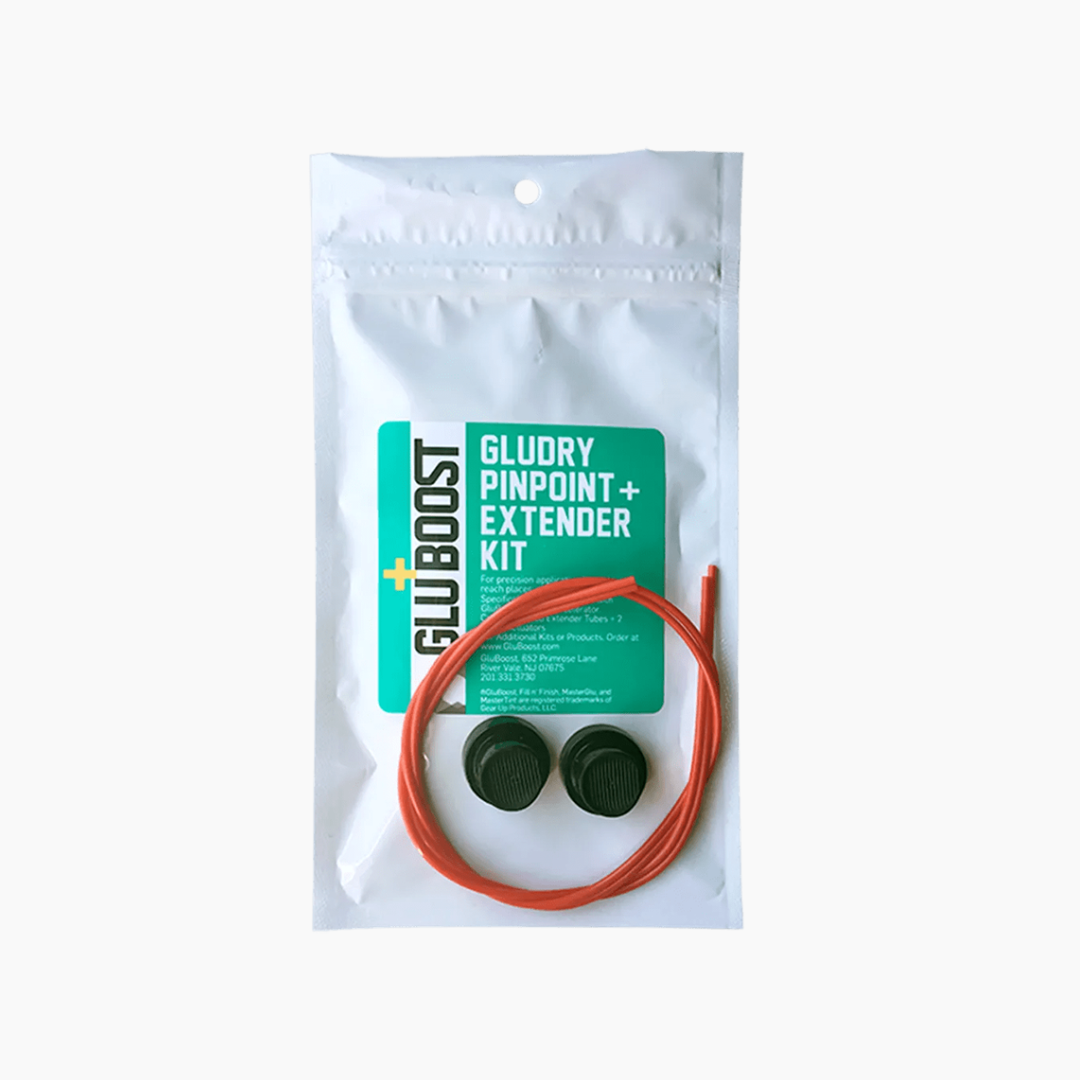 LT-1134-000 - GluBoost® Pinpoint + Extender Kit for Glu Dry Accelerator
Description:
Now, no repair area is impossible to reach with our GluBoost Pinpoint + Extender Kit!
Finally, you've got the ideal GluBoost GluDry accessory for effective Glu Dry application on normally hard to access repair and restore areas. These extender tubes and actuators are specifically designed for use with GluBoost Glu Dry Accelerator.
Perfect for:
Inside acoustics and other guitars
Achieve pinpoint application accuracy on the sides for crack repairs and bottom areas for perfect brace repairs without wasting product trying to hit the right repair area.
Bridge cracks and other bridge work
Simply focus the spray on the wood and not the finish around it!
Contents: Each kit comes in a handy reusable Zip Lock Bag complete with 2 Red extender tubes + 2 Black actuators for differentiation from your white GluBoost Actuator.
GluDry Pinpoint + Extender Kit, 2 red extender tubes & 2 black actuators.