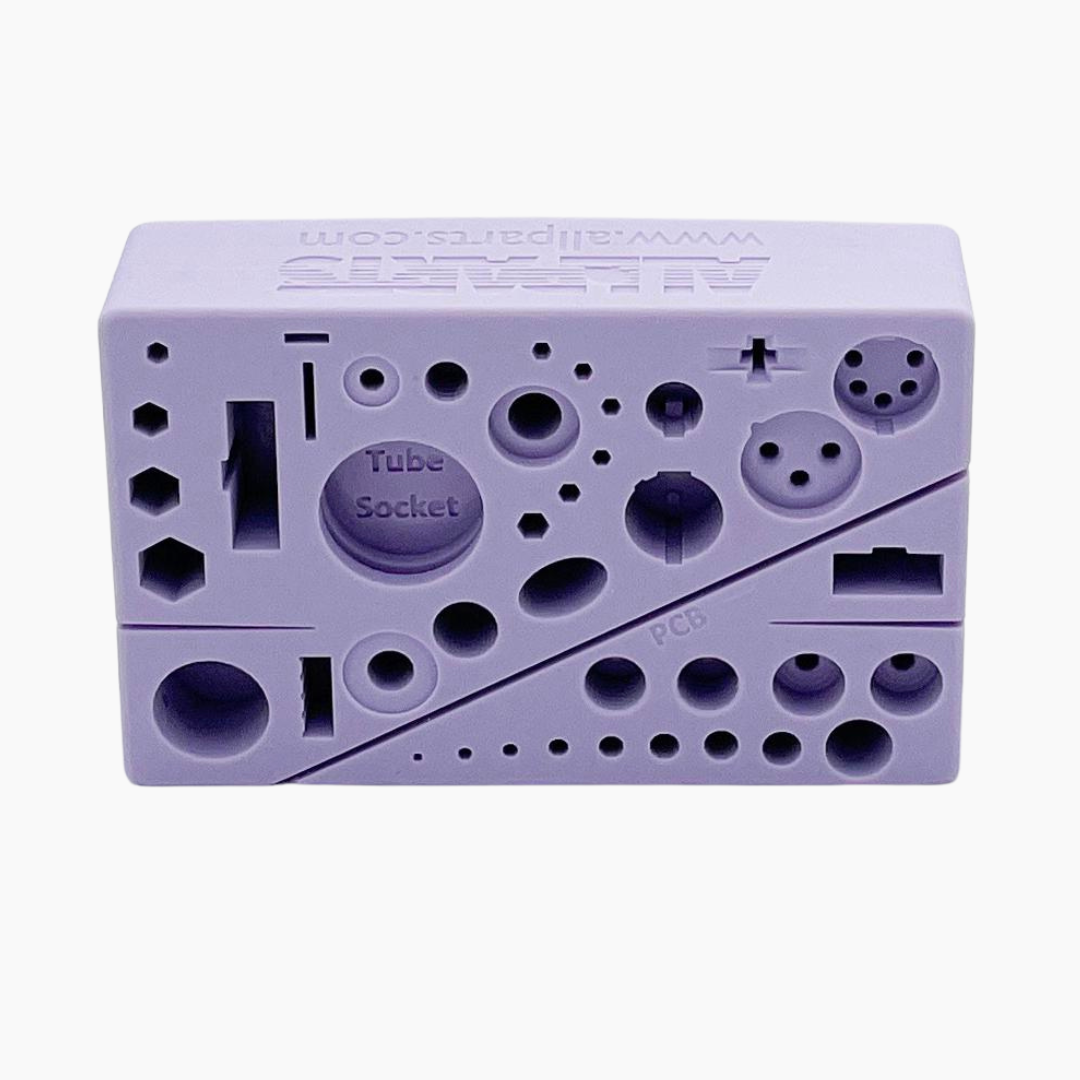 LT-2864-000 - Hot Holder PRO Soldering Tool
The Hot Holder Pro

The Hot Holder Pro is a great new tool for all your soldering needs.  Made of solid silicone, the Hot Holder Pro functions as a second set of hands gripping the most popular audio connectors, parts, and switches without absorbing heat or scratching your instrument's finish. 
Specifications:
4-1/4" (L) x 2-3/8" (W) x 1" (H)
Compact design sits solidly on your workbench.  

Silicone will not melt or wick heat from your soldering.
Strong grip keeps parts in place.  
 Applications:
RCA Male Pair/Female Pair
XLR Male/Female
1/4" Male/Female
Potentiometer (Long Shaft)
3.5mm Male/Female
Les Paul

®

Style Switch
Strat

®

 Style Switch
Wire Holder Misc. Smalls (LED, Cap, Resistor, Etc.)
SD card slots 
Tiny PCBs
TA3F (AKA: Mini XLR)
DMX Male/Female 
PCB Slot
Molex
USB
2X Wire Holder Slots
PLEASE NOTE: NO DEALER DISCOUNT AVAILABLE