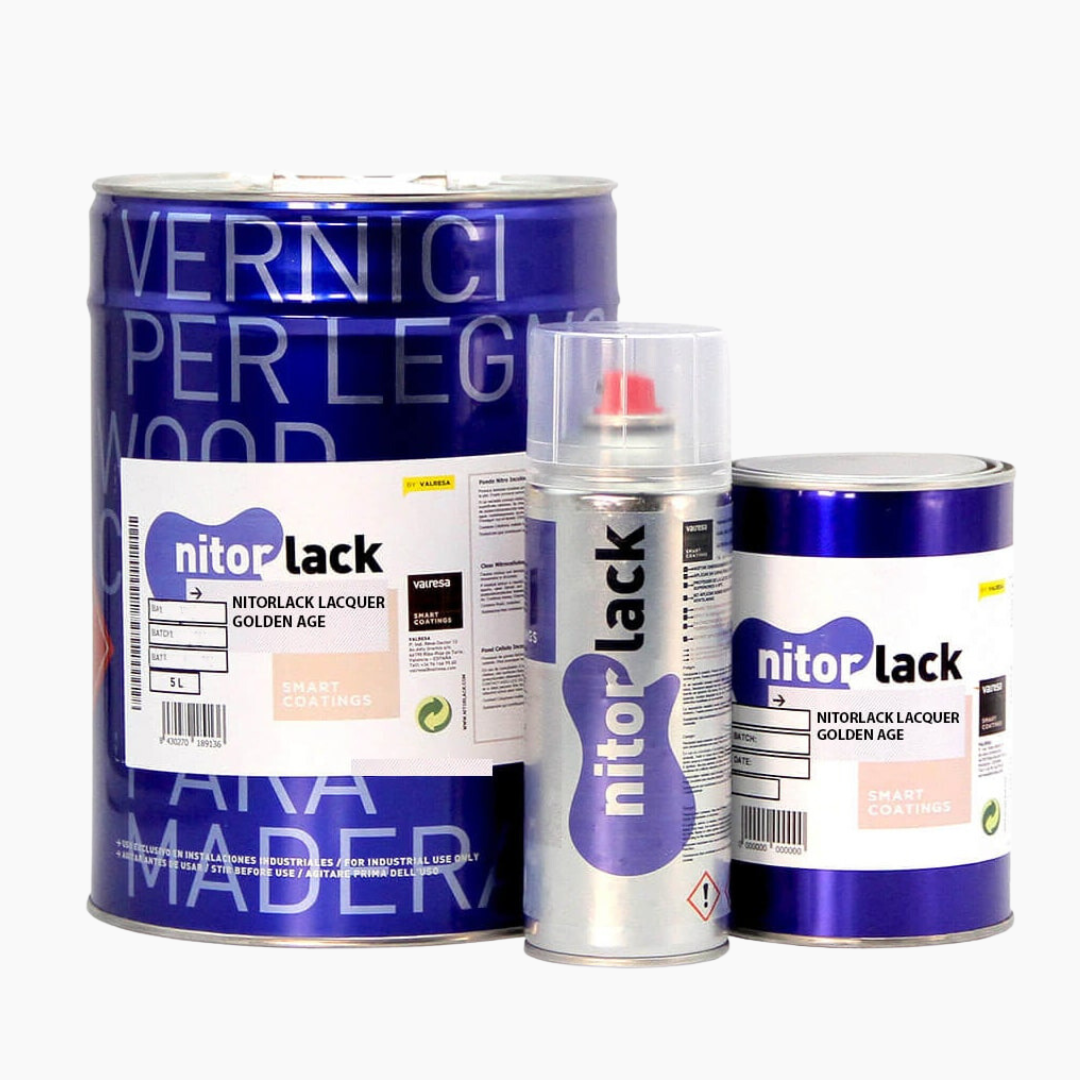 LT-9649-000 - Nitorlack Golden Age Relic Nitrocellulose 1L Can
Description:
SKU: 260798104
1L Gloss Can
Application: All Guitars
For a true classic look, this finish will turn your guitar into an instant vintage conversation piece.  A nitrocellulose lacquer clear coat, the lack of plasticizers means that with temperature changes you will get a crazing effect on your guitar to look like a vintage Fender or Gibson guitar from the 50's & 60's.  This is a high gloss finish.  The Golden Age Relic finish will have much finer and natural lines versus the relic spray.  After cracking add a water based stain to really enhance the look of the cracks.  Check out the video for a step by step process.
NO DEALER DISCOUNT AVAILABLE
Due to this being an aerosol nitrocellulose lacquer product, all Nitorlack products can only be shipped in the continental US, Canada and Mexico via ground freight shipment only.