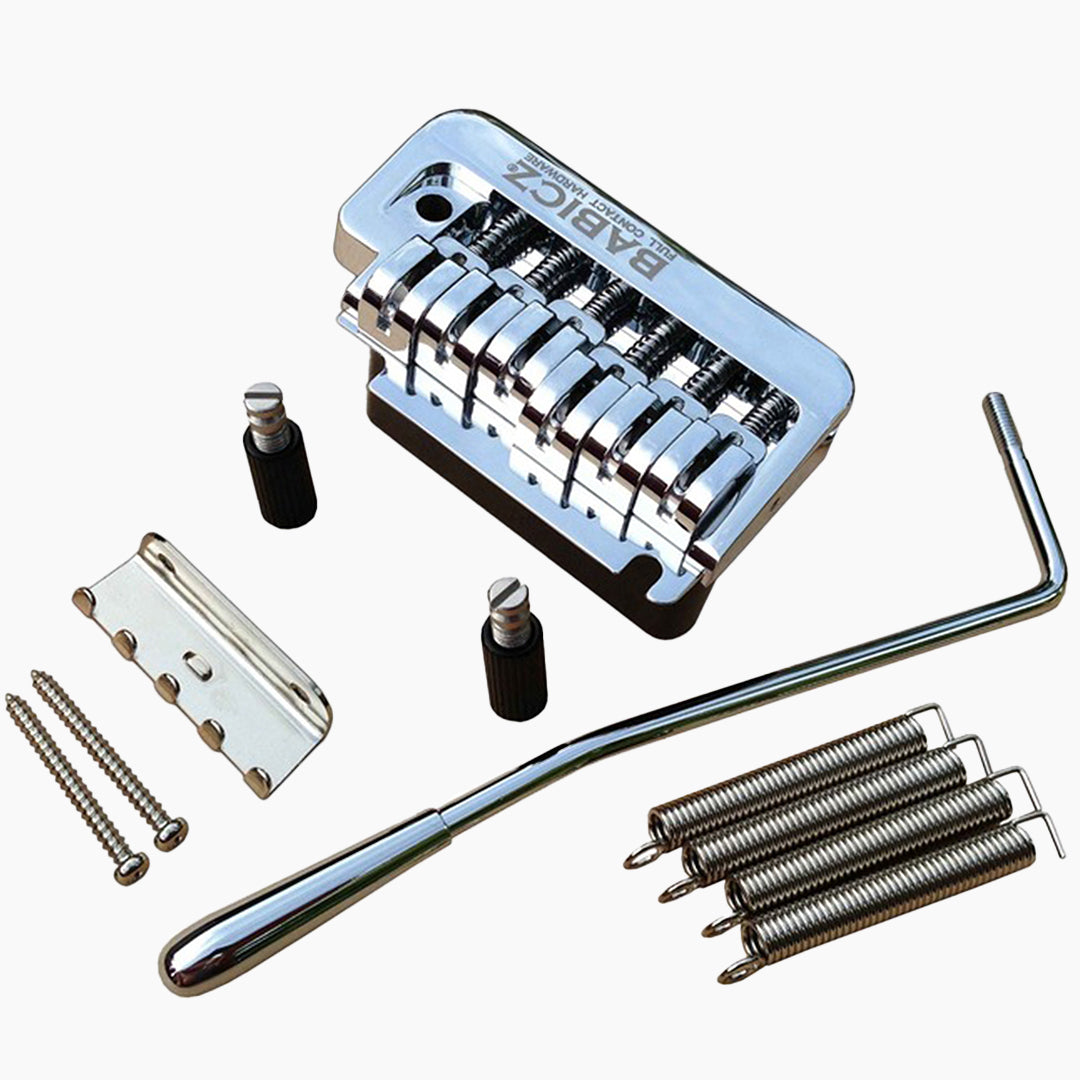 SB-3545-010 - Babicz Full Contact FCH 2PT TREMOLO BRIDGE, 6 String
Description:
Fits most American made Fender Stratocaster guitars equipped with a 2-Point fulcrum tremolo bridge. Includes tremolo, pivot studs with body inserts, springs, spring clip with screws, tremolo arm, instructions, and adjustment wrench.
Color: Chrome
PN: FCH2PTCH
Features:
Double locking Original Series design
Drop-in fit for most 2-Point Trem Fender Strats
Patented eCAM saddle technology
Side Saddle lock feature
2-1/16" string spacing
Tempered steel tremolo plate
Weight: 9.8 oz.