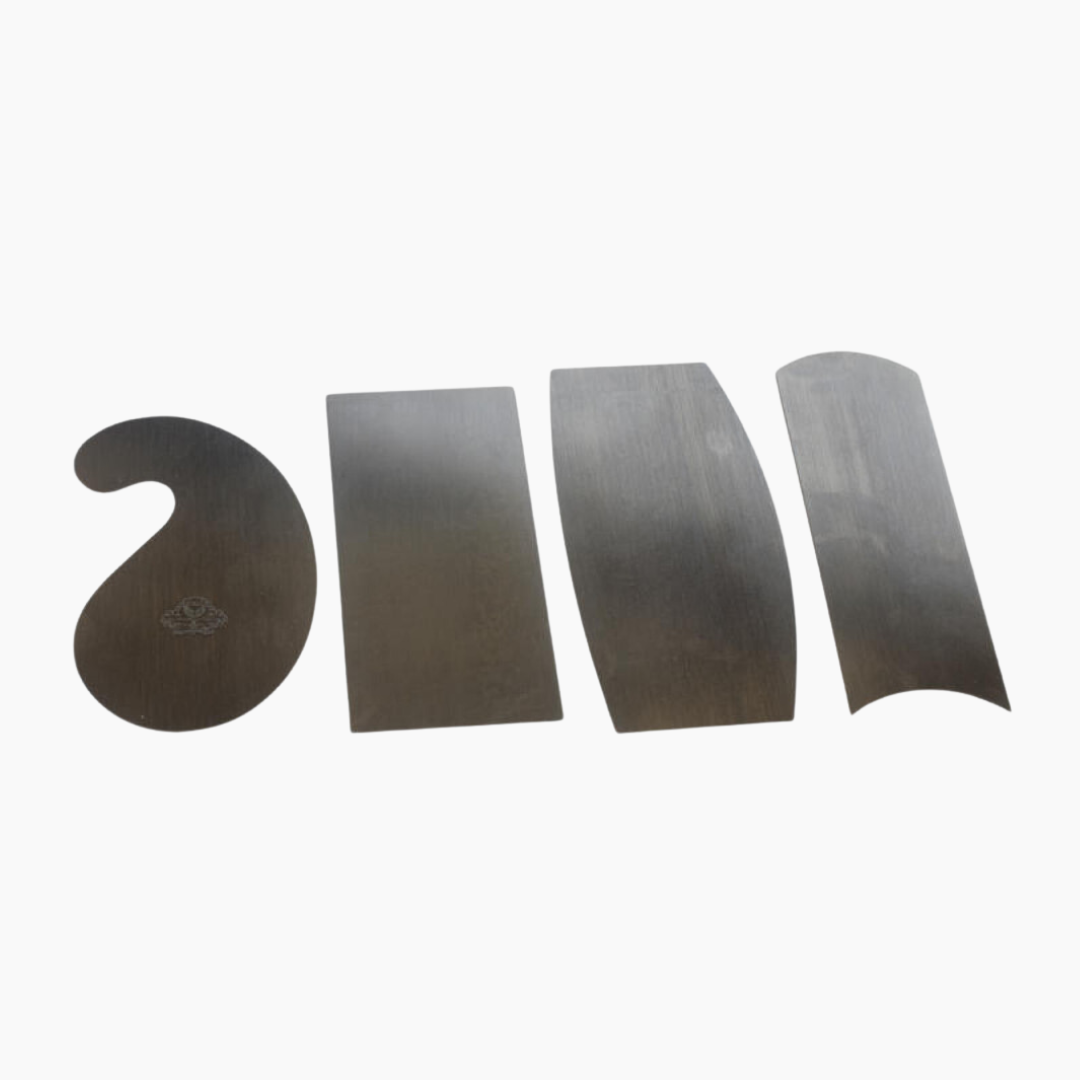 PAX Shaped Scrapers - Set of 4
Made from stiff carbon steel (saw steel), these Pax Shaped Cabinet Scrapers (set of 4) are used to scrape along wood to give a smooth finish.  Great for scraping binding flush once installed on a body, fretboard, or headstock.  

A simple product that works wonders! 
The Shaped Set contains:
1x 5-1/2" x 2" Concave/Convex Scraper
1x 4-5/8" x 3" Gooseneck Scraper
1x 5-1/2" x 2-3/4" Double Curved Scraper 
1x 5" x 2 ½" Flat-Edge Scraper