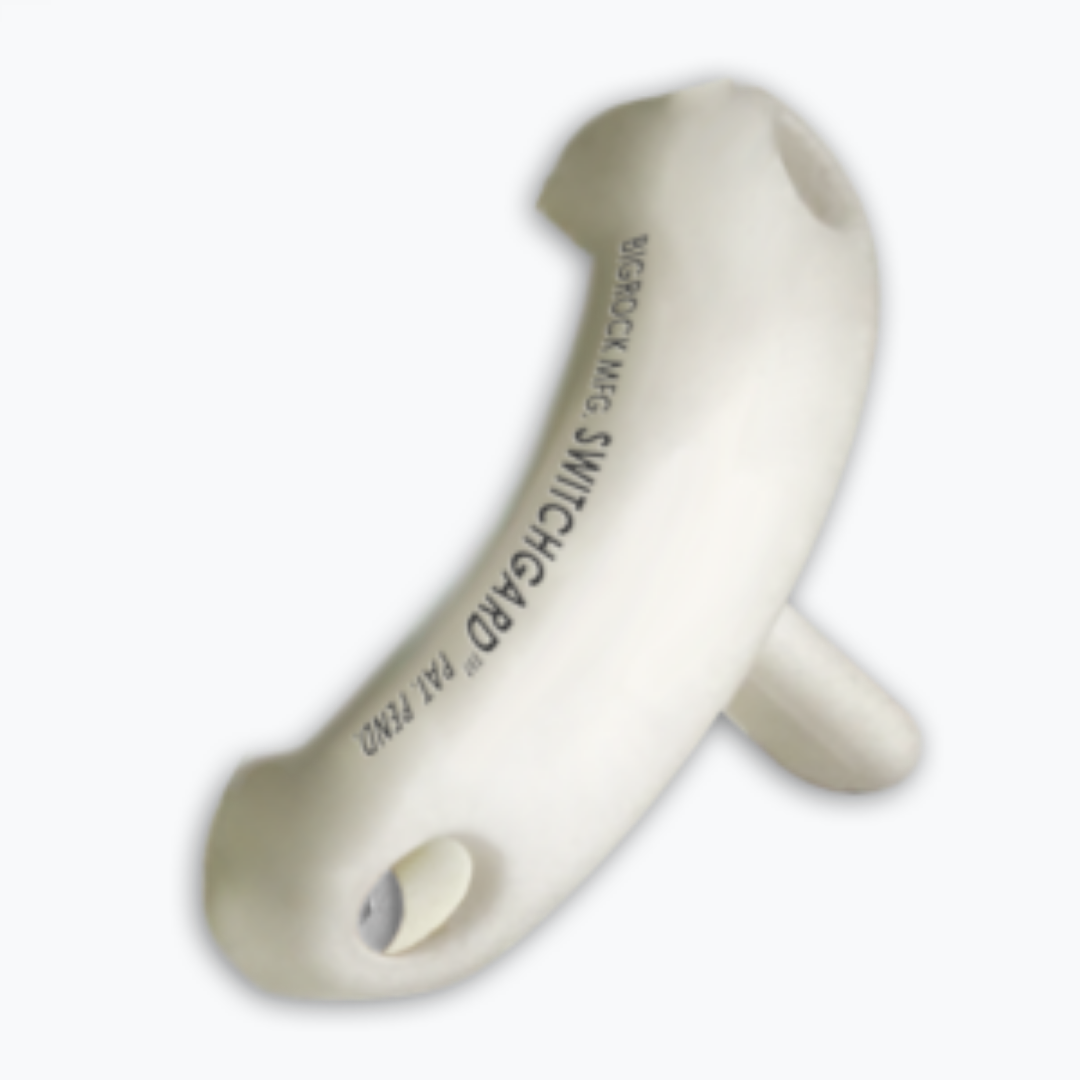 SK-0711 Pickup Selector Switchgard for Strat
A must have for your Strat or Tele!
Imagine shredding at your VAN HALEN TRIBUTE band gig, when suddenly your hand HITS the selector switch and changes your tone in the middle of "Eruption". Such a drag!
You NEED the Switch Guard! The Switch Guard is designed to only let you switch pickups when you want to and not by accident. Having the Switch Guard available on your guitar can let you be intentional when switching your pickup selector.
1. Prevents you from accidentally switching pickups during a song
2. Allows you to switch pickups when you want
3. Easy profile that will not interfere with your playing and works discreetly with your guitar's pick guard, hardware, and knobs.

4. Works perfectly  with 3, 4, and 5 way Stratocaster/Telecaster type selector switches

Tools needed for assembly:
All you need is a Phillips screw driver