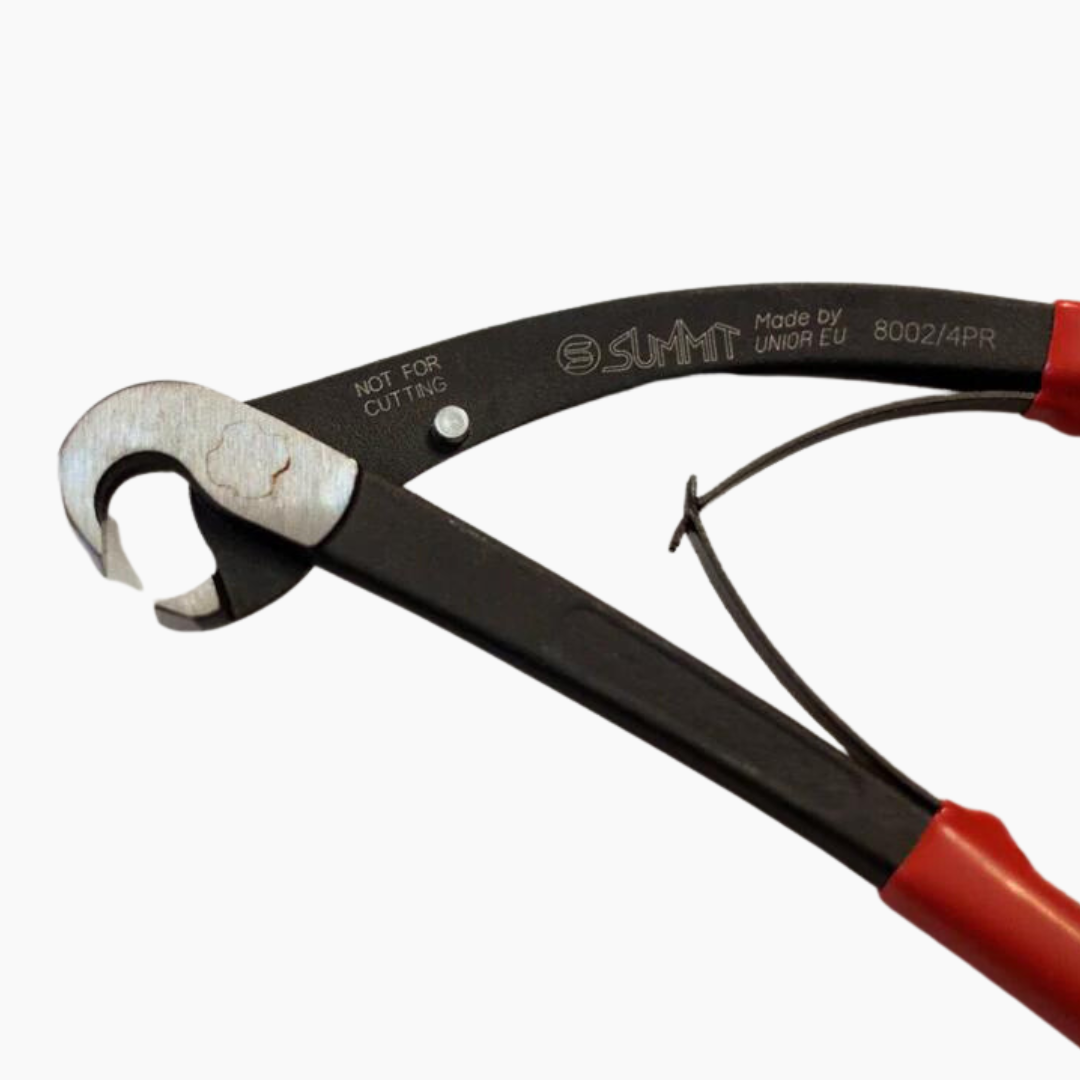 Summit Ergonomic Fret Puller
Speed and precision are key when removing frets. The Ergonomic Fast Fret Puller makes it easy to do. With the special designed curved handle, you'll be able to remove a fret in less than 5 seconds without any harm to the fingerboard!
Features and Specifications:
length 8.1 inches
weight 0.5 lbs
hardness HRc 44-48/58+-2.
ergonomic design
spring loaded for ease and comfort
Click here for a demonstration video!