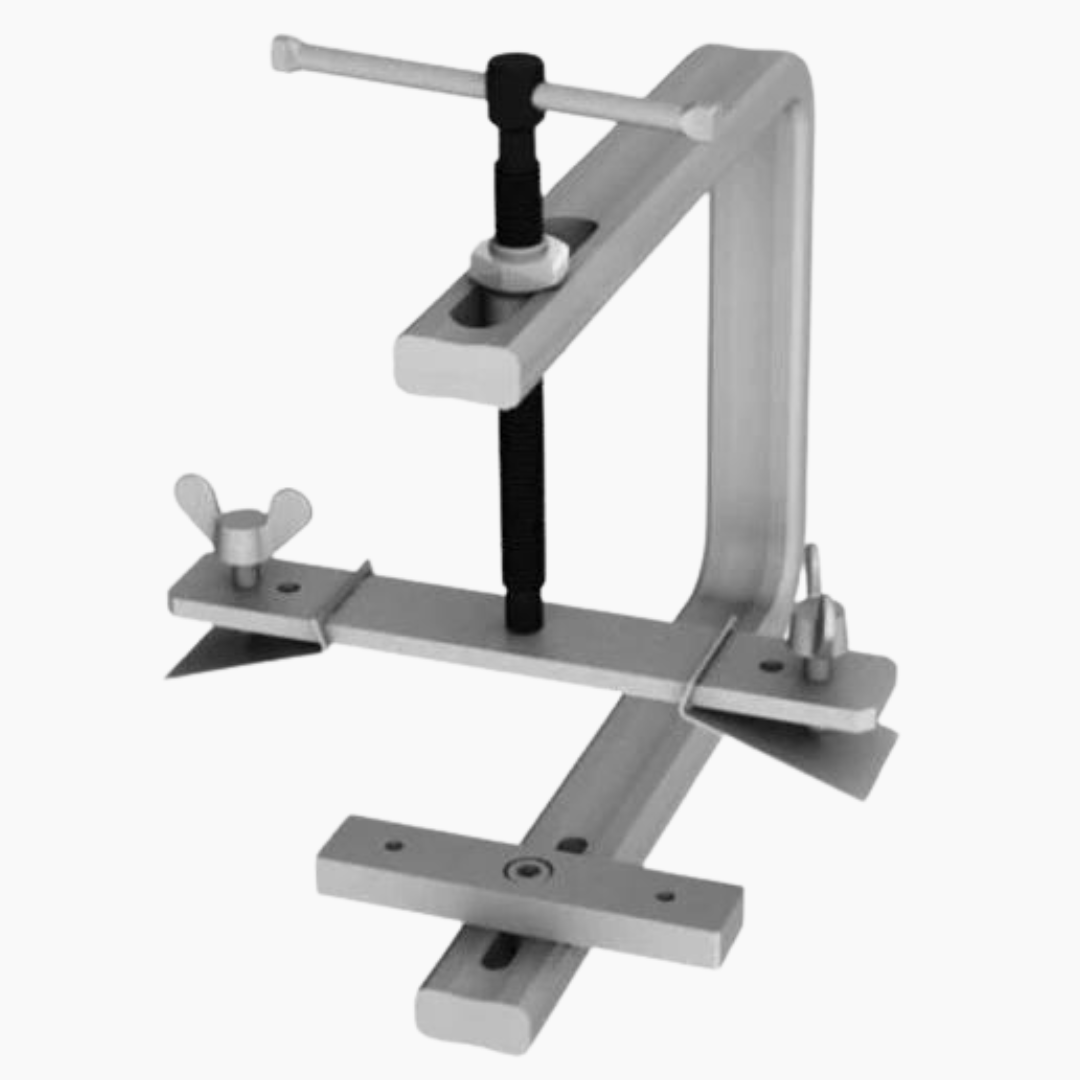 Summit Fast Bridge Clamp
Fast Bridge Clamp is meant for easy, fast, and accurate gluing of wooden bridges on classical and/or acoustic guitars.  The Summit Fast Bridge Clamp is a deep-C clamp and clamping caul all-in-one.  This eliminates the need for extra clamps that can crowd the sound hole while gluing down an acoustic bridge.  The bottom portion of the clamp has a base that another caul or piece of scrap wood can be adhered to or screwed in for added support.  
Features and Specifications: 
 Weight: 3.3 lbs,
Hardness: 40-45HRc 
Clamp Portion Demensions:
Clamping Caul Portion Demensions

(excluding pad and clamping wings)

:

L: 6-9/16"
W: 15/16"
H: 5/16"