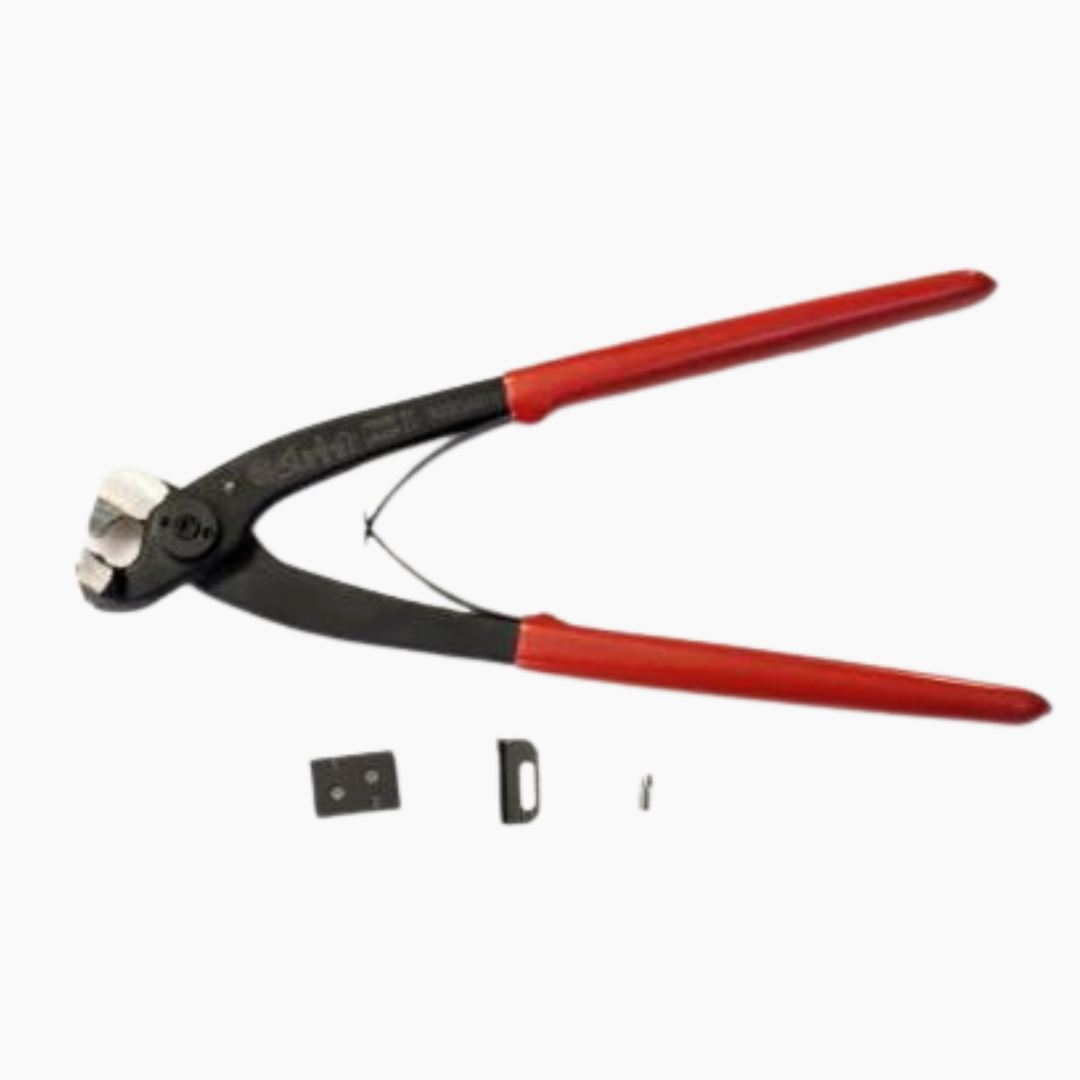 Summit Fret Tang Cutter - Adjustable, Universal - Stainless Steel Compatible
Professional tang cutter with adjustable cutting depth, the Summit Tang Cutter precisely cuts the tang to the adjusted depth. Hardened jaws to HRC58 enable smooth cutting of even the hardest stainless-steel frets.
The Summit Fret Tang Cutter is made for use on all fret wire including Stainless Steel. The long handle provides excellent leverage for a clean cut. The fret wire guide plate is adjustable giving 2 profile options, and the depth stop is adjustable between 0 to 0.3 inches (8.5mm).
Features and Specifications:
length: 9.25 inches (235 mm)

weight: 0.7 lbs (0.33 kg)

material hardness: HRc 44-48/58+-2.

spring loaded for ease and comfort

interchangeable cutter guiding plates (1-2 and 5-6 plates not included) for use with multiple different fret profiles

Compatible with stainless steel frets
Includes:
Profiles 3-4, suitable for fret crown dimensions:
Profile 3


Width: 2.30mm (0.090")

Height: 1.40mm (0.055")


Profile 4  

Width: 2.80mm (0.110")
Height: 1.45mm (0.057")
INSTRUCTIONS ON PROPER USE:

The SUMMIT cutting pliers are designed and made only for cutting fret wire. Any other wire that is not fret wire or other stainless steel materials can damage and blunt the pliers's jaws. Please use them as intended. 
Very important! Before starting work with fret tang cutter, please pay attention and choose the guiding plate that corresponds to your fret crown profile.
Click here for a demonstration video!