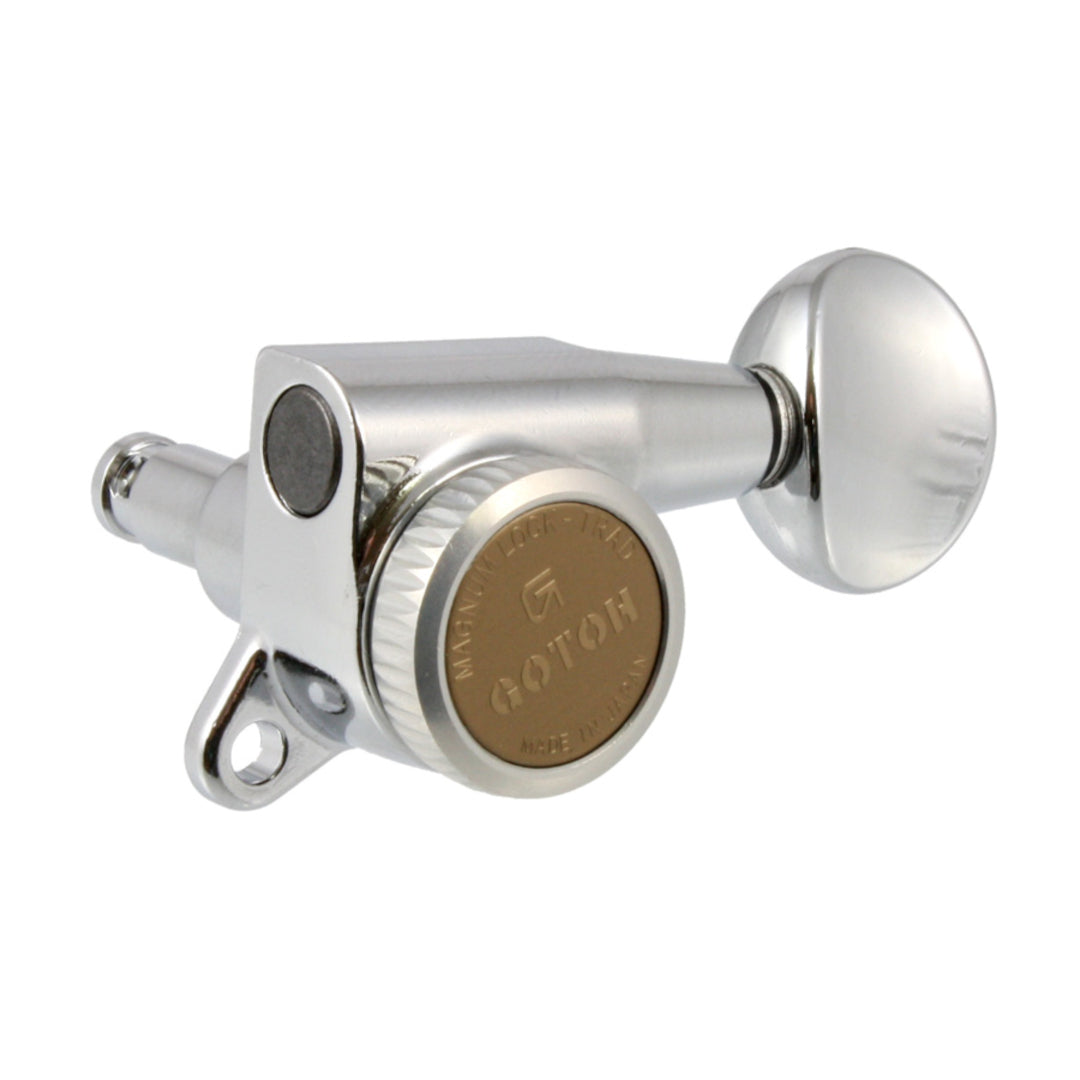 TK-0938 Gotoh SG381-MGT 3x3 Back Locking Tuners
Gotoh SG381-MGT locking tuning keys, 3 x 3, with lock knob on back of key, with hardware, 16:1.
*Photo in diagram shows Gotoh 07 button.  Our TK-0938 keys comes with the Gotoh 05 button.  Gotoh SG381 and SG381-MGT locking have same housing/footprint dimensions.