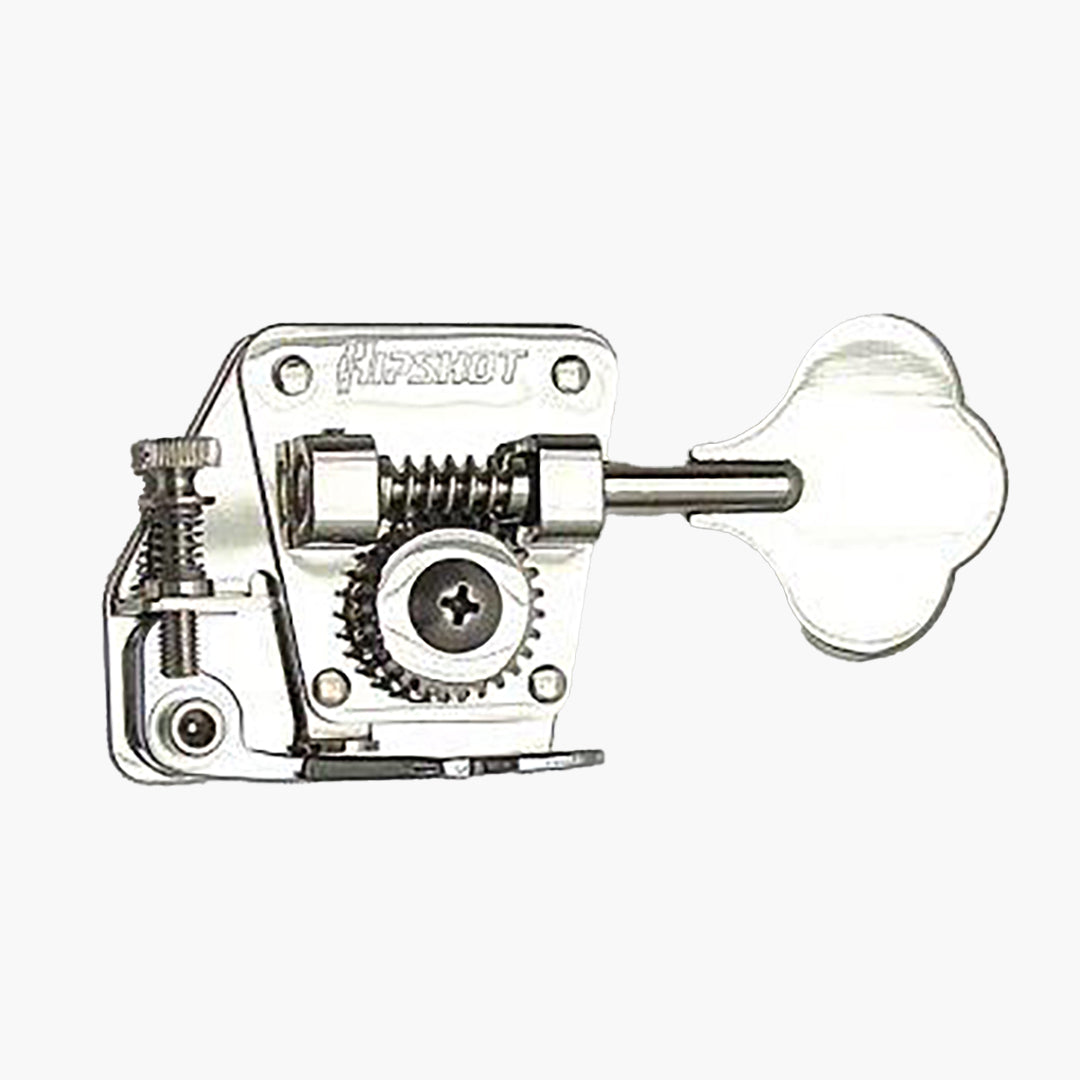 TK-7120-001 Hipshot BT2 Extender Nickel
Description:
Hipshot bass extender BT2 for TK-0881 (CBS) keys, large post
Are you often called upon to play low D or B notes but don't want to switch to a 5 string? You're in good company. That's why the BT2 has been a not so secret weapon of elite bass players since 1982. The ability to instantly drop the tuning of your low string and then back again with the flip of a lever is a great way to keep the gigs coming! The BT2 is a direct replacement for the Schaller® BMF tuner that was first found on CBS era Fender® basses manufactured between 1967 and 1982. Since then, the BMF tuner has been featured on countless boutique builds and Custom Shop models.
Drop a Major 2nd (E-D) and if your strings have standard thickness cores, you can go as low as a 4th (E-B)
DoubleStop feature gives you a tuning position between the high and low for a total of three tunings on one string
Robust stamped and machined steel construction
27:1 tuning ratio
Fits 11/16" (17.5mm) headstock holes
Adjustable tension nylon bearing system
Stainless steel key prevents tarnishing and rust where you touch the tuner the most
Available in clover or lollipop key styles
Mounting hardware included
Available in black, nickel, and gold finishes