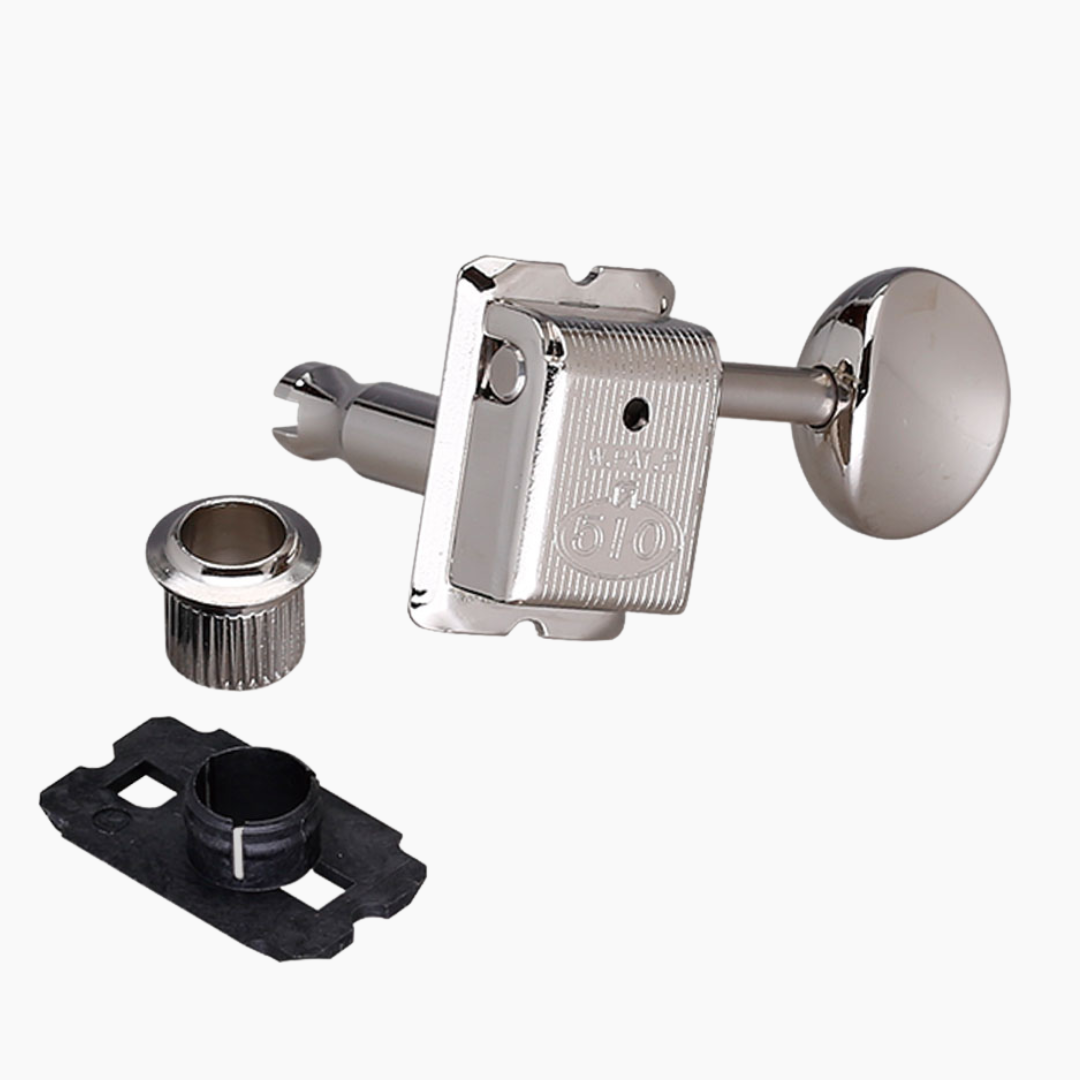 TK-7780-001 Gotoh SDS510 Vintage Style 6 in line Keys (Qty 6)
A classy vintage aesthetic enhanced for modern performance.  
Brass string post for enhanced sustain and brighter tonality.
Durable stainless steel worm gear for maximum longevity.
Rock-Solid™ string post system maximizes tuning-stability and tonal transfer.
Lubricated coating on worm and brass gears for smoother, more accurate tuning.
Vintage 15:1 ratio
Optional light-weight carbon fiber plate (Gotoh C.A.R.D system) is included, but is not necessary for installation of the Tuners.  C.A.R.D. system adds the following benefits:
Carbon Fiber Plate helps transfer resonance from strings from tuner to headstock improving sustain and harmonics
Plate design centers tuners and lines them up perfectly to ensure error free mounting
Protects headstock from damage from metal edges of tuner. 
Note that in some cases the backside of the tuner holes may have to be reamed out to fit the C.A.R.D. plate.