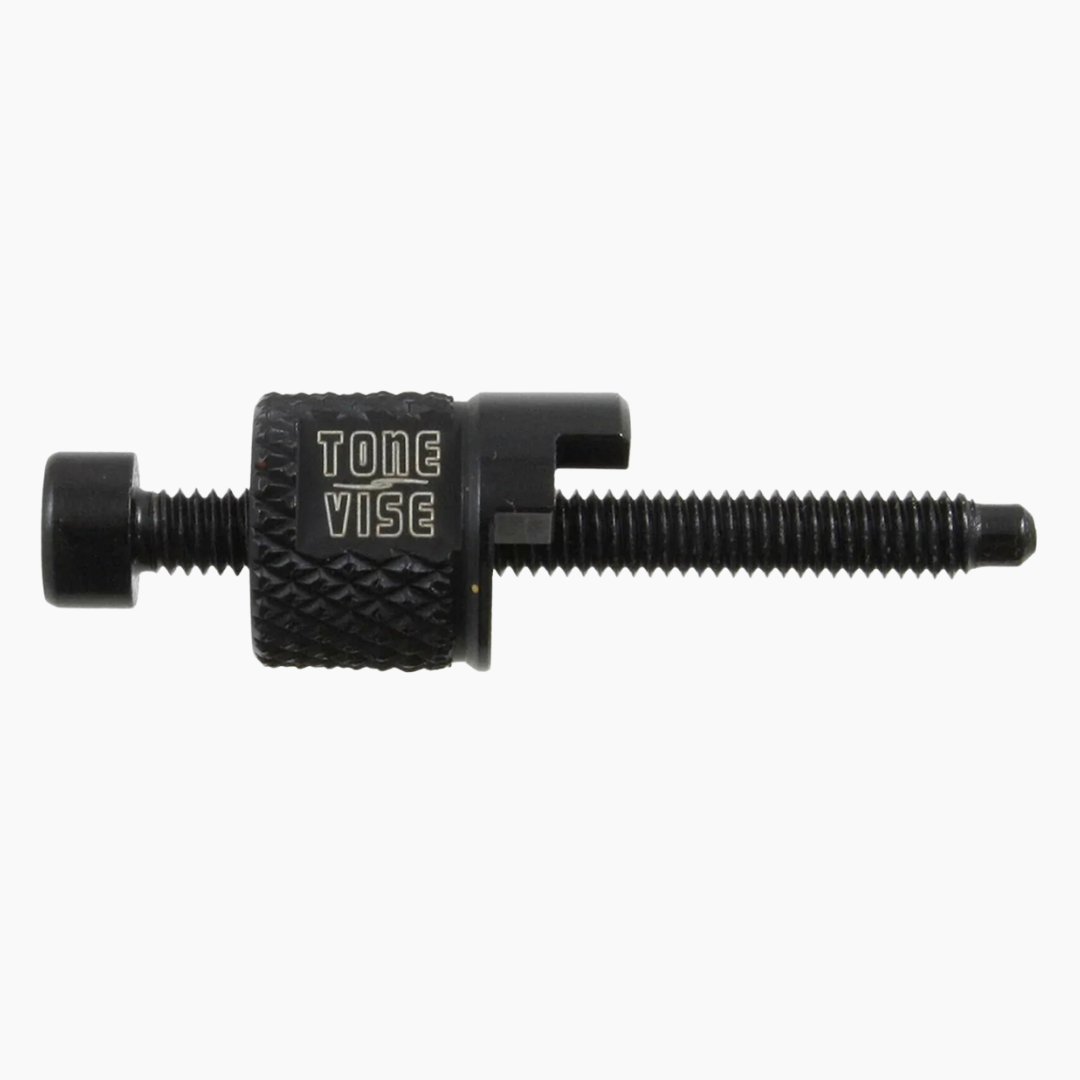 BP-2023-003 Tone Vise Pitch Shifter for Gotoh GE1996 Tremolos
Tone Vise®Pitch Shifter™ for Gotoh GE1996® Tremolos.
The Pitch Shifter™ will allow you to quickly down shift from E to D and back again.
Precision machined from steel with a black chrome plated finish this version is specifically designed to retro-fit the Gotoh GE1996 tremolo. Due to the compact design it will easily fit within the factory recessed tremolo cavity, no routing required! This allows for a full floating setup of the tremolo as it was designed to when used in conjunction with a tremolo stabilizer. https://tonevise.com/Stabilizers/ Additionally no hex key is required to fine tune. Simply use the existing fine tuner on the bridge itself. No hex key means nothing to lose or look for if you should need to re-tune in the middle of a show! Easy to install they come with custom machined high strength steel socket cap screw. Please watch the video below to see how to install and setup the Pitch Shifter™. These will work on right or left handed guitars.