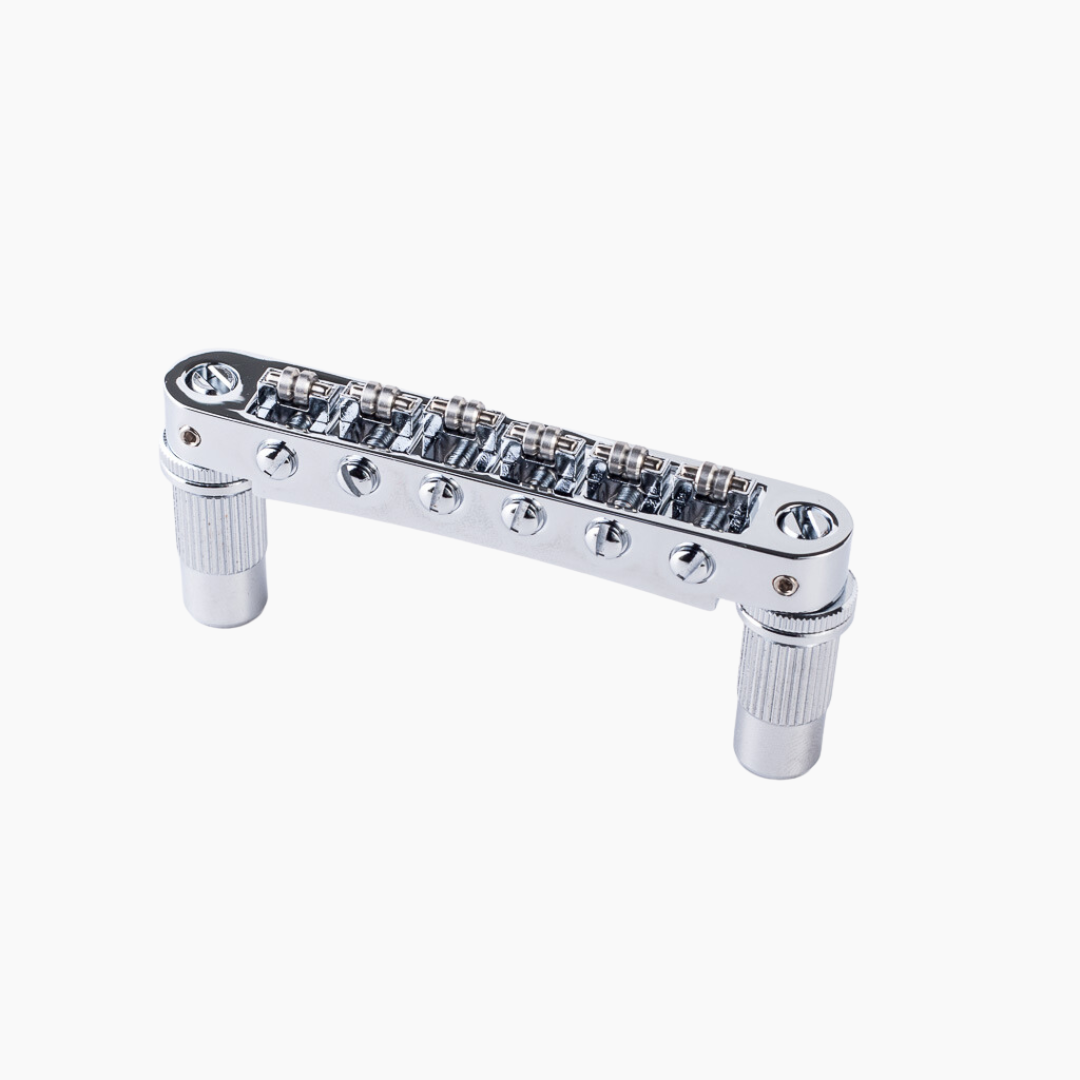 Tonepros TPFR Roller Tuneomatic
The TonePros TPFR is a locking Nashville style bridge with flat head saddle adjustment screws, TonePros "Roller" saddles, large posts, and metric thread. The TonePros design roller saddles are engineered to allow the strings to roll smoothly, while the TonePros patented system locks the bridge solidly in place allowing for the strings to always return exactly in tune when trem'ed. Bigsby and other tremolo users will love this TonePros product, as it will allow them to use their tremolo often without the worry of going out of tune. This model fits most guitars made overseas.
Specifications:
Thread: 8mm x 1.25 Metric

Post to Post Spacing: 74mm

Saddle Notch: Roller Saddles

Saddle Material: Zamak

Bridge Material: Zamak

Post/Thumbwheel Material: Brass

Radius: 12 inch

String Spread: Approx. 10.4mm

Post Cap Width: .23 Inches/ 6mm (Metric Flathead Post Top)
***TonePros products can not be shipped outside the US or Canada. Visit www.tonepros.com to find a dealer in your country.