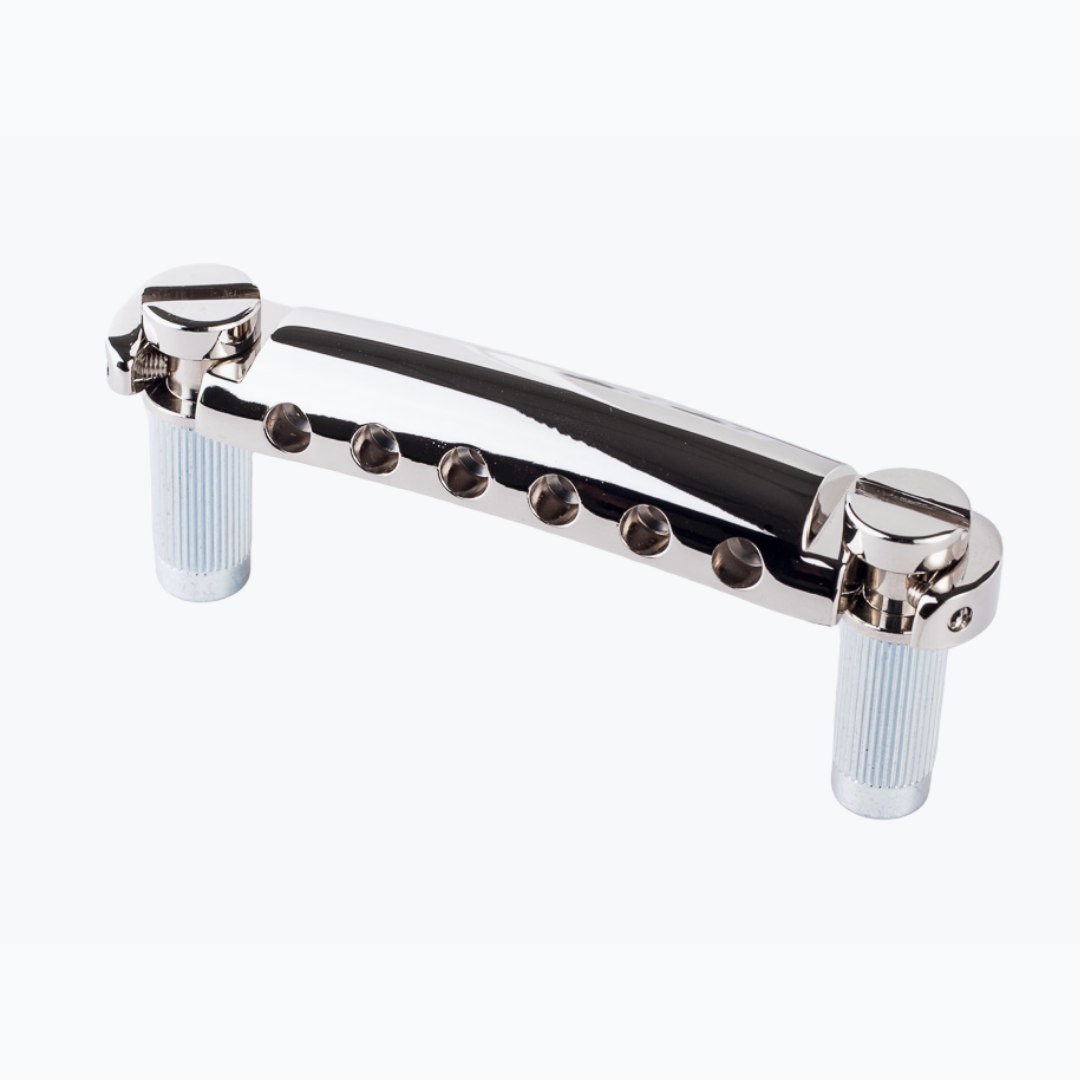 TonePros T1ZS Locking Stop Tailpiece
The TonePros Locking Stop Bar Tailpiece T1ZS features standard US threads that fit most USA guitars. 
Specifications:

Thread: 5/16 – 24 US Thread

Stud to Stud Spacing: 3.22 inches/ 82mm

Tailpiece Material: Zamak

Stud Material: Brass

Stud Cap Size: 13mm/.5in
***TonePros products can not be shipped outside the US or Canada. Visit www.tonepros.com to find a dealer in your country.