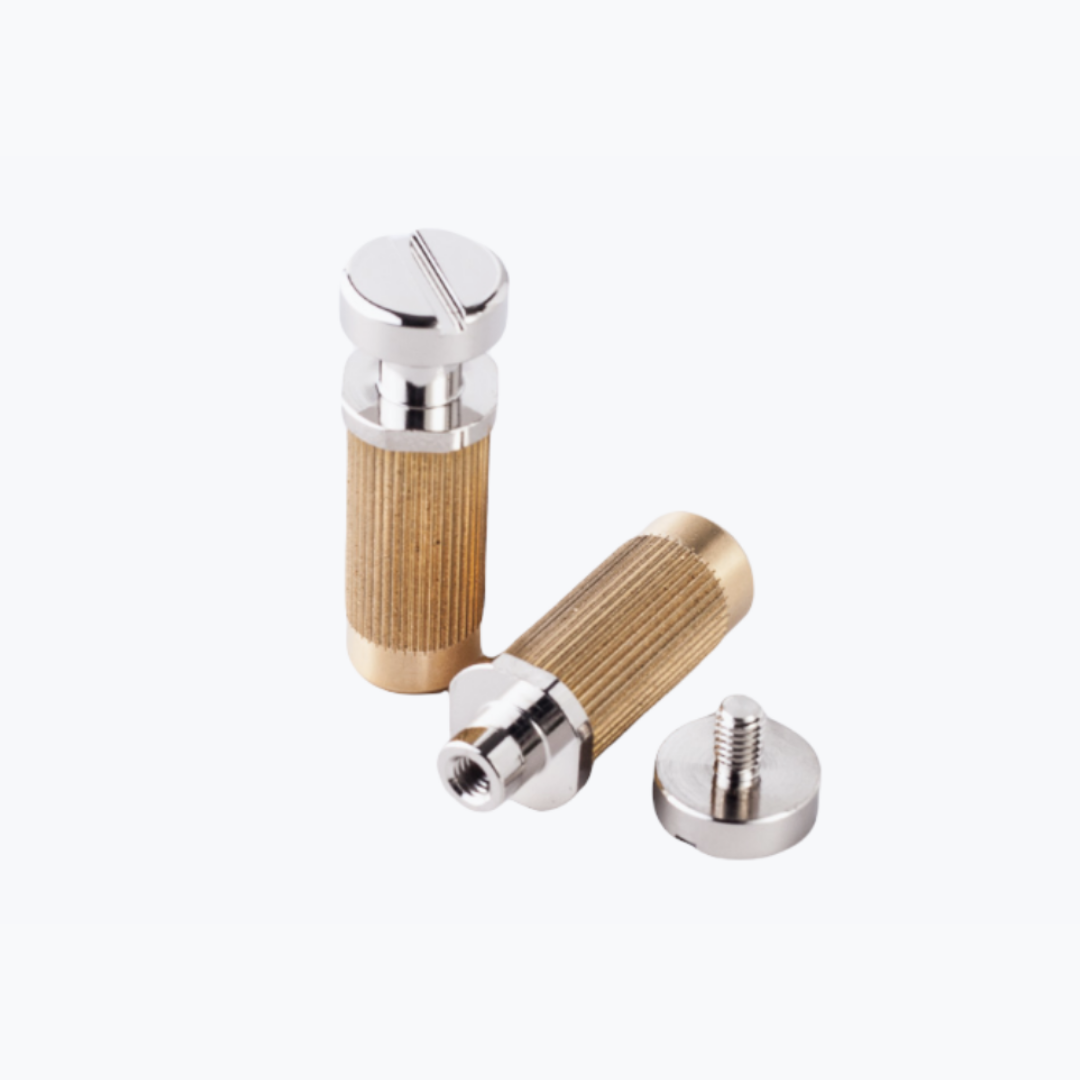 TonePros SS1 Stud and Anchor Set
The TonePros® locking Studs are designed to lock down any wraparound bridge or stop tailpiece. TonePros locking studs provide 100% of the contact area of the bottom flange, 100% of the contact area of the stud top, no lean, and components that are completely locked solid to the guitar body.
TonePros ® SS1 Studs and Anchors(2) for Stop Tailpiece fits Gibson ® 


Specifications:
Thread: 5/16 – 24 US Thread

Material: Brass

Stud Cap Size: 13mm/.5in
***TonePros products can not be shipped outside the US or Canada. Visit www.tonepros.com to find a dealer in your country.