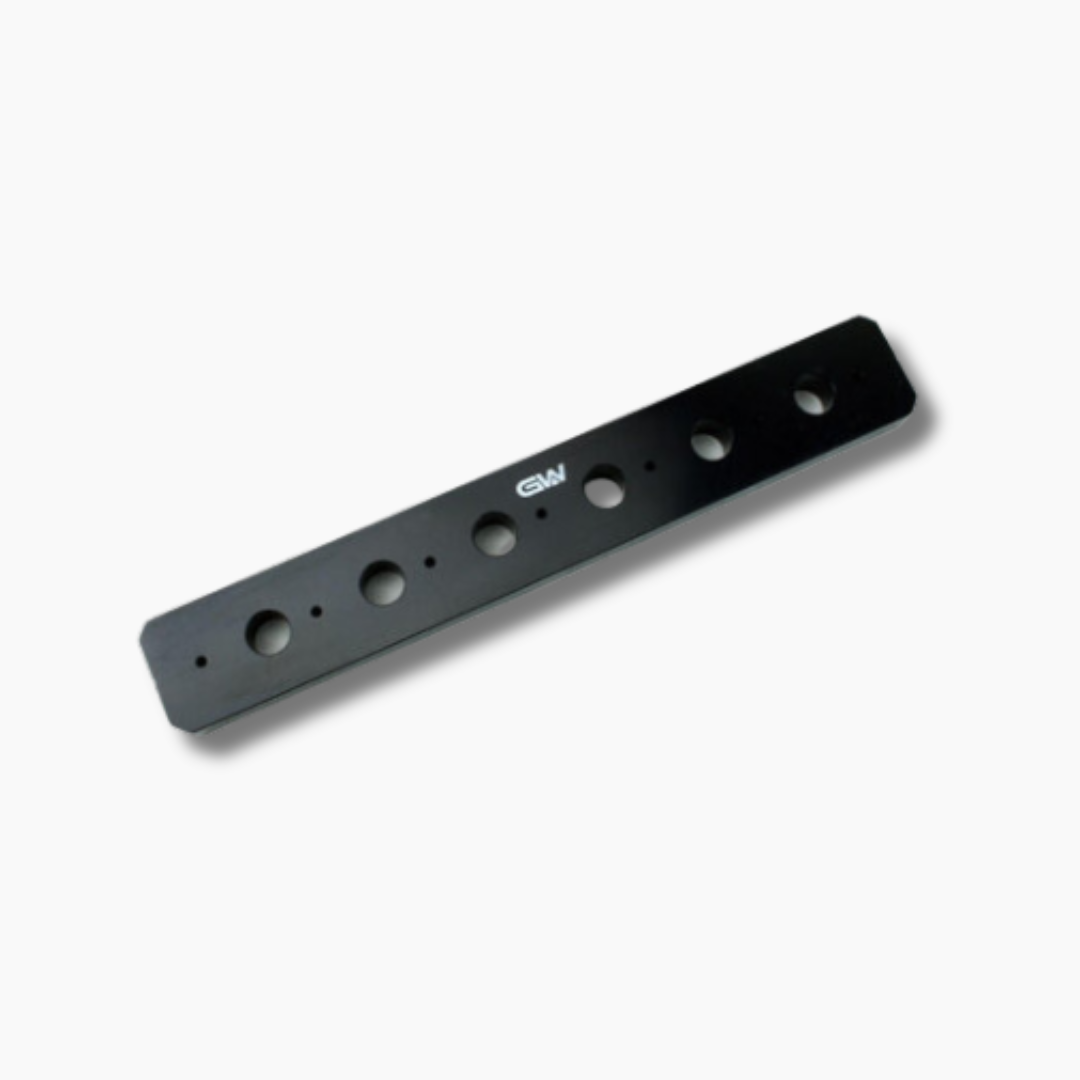 G&W Tuner Drilling Jig
Made of Aluminum with a black anodized finish, this jig was made to take the guess work out of the placement of where vintage tuner post and screw holes need to be drilled.  Each side of this jig has a centerline mark to ensure you're on point with your measurements when registering the layout of vintage 6-in-line tuners.  This is a must-have for any luthier who frequently installs vintage 7 screw mount 6-in-line tuners.   

Features and Specifications
6 Holes for the tuners and 7 for the screws,
Centerline guide on each side (in order to keep everything really aligned)
Package includes 2 screws (picture 3)
To know more about it and see it on use, click here and check this video!