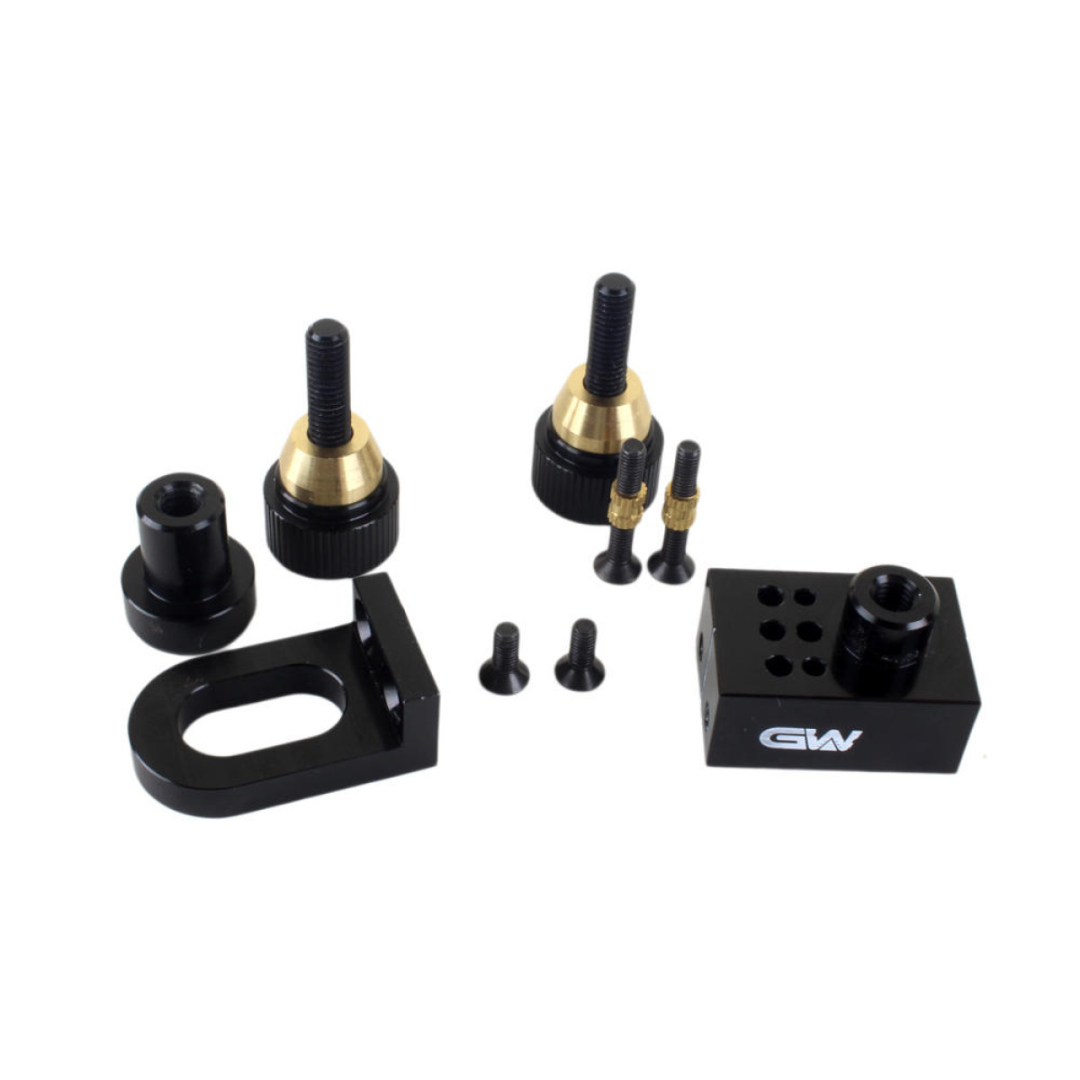 G&W Ultimate Tuner Pin Locator Jig
The ultimate tuner pin locator offers a convenient way of drilling tuner holes by taking out the guess work of where to drill the pin holes for tuners that use pins to anchor the key in place.  A must have for any luthier or repair shop that frequently install tuners!
Features and Specifications
Works With:  Fender Locking, Wilkinson 805/807, Schaller M6/F-Series, Sperzel, and More!
Allows you to work on the last tuner hole easily by locking the locator to the previous drilled tuner holes.
Suitable for left-handed necks.
Material: Aluminum
Finish: Black anodized 
Watch a video about this jig here!