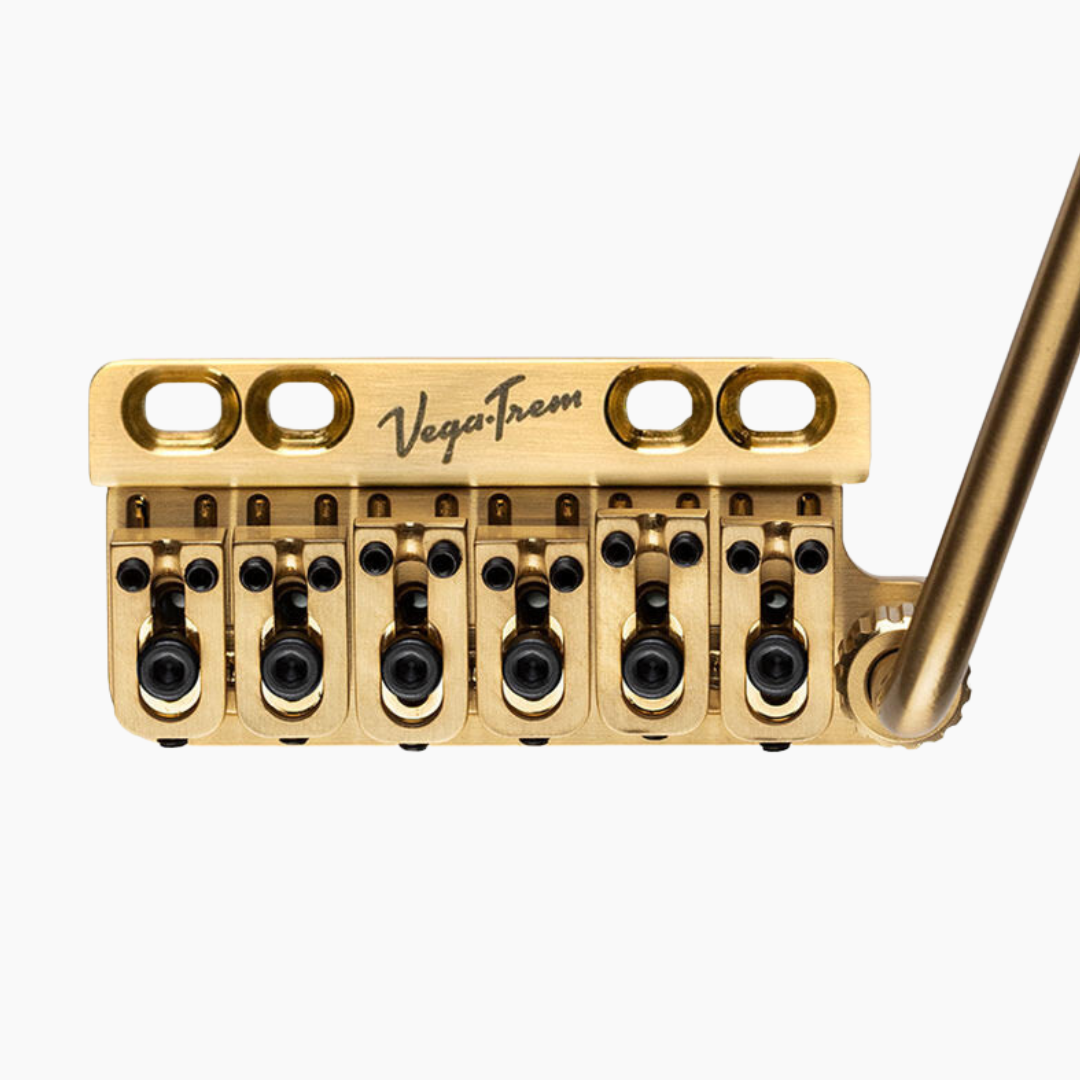 Vegatrem VT1 Ultratrem Standard
If you've ever wanted to have the flexibility of a floating trem on your s-style guitar, but don't want the headaches of modifying your instrument, the VT1 Ultratrem Standard is your bridge! 
Hailing from Spain, the fine people at Vegatrem sought to make a 
the perfect trem that not only adds to the sleekness and supreme playability of a new instrument, but also retrofits onto virtually any 6-post trem route.  
Made from the finest surgical grade stainless steel and with no modifications to your instrument required, this high-quality full floating trem is a drop-in replacement for any s-style guitar using a 6-post mount.  
Features and Specifications
Retrofits into any 6-post trem route

Requires no drilling.
Re-engineered trem plate allows bridge to enter trem cavity completely for full floating capabilities.
High-quality stainless-steel block, saddles, trem plate, and trem arm
Fulcrum pivot for low friction/noiseless trem action
Made in Europe
2-year manufacturer's warranty
Included
VT1 Ultratrem Standard unit
Trem arm
Springs
Adaptor and screws for fulcrum
5mm (1/16") and 2.5mm (3/32") allen wrenches
 *more details from the manufacturer CLICK HERE